We have already written about special Saab cars – custom made Hearse by UK company Coleman-Milne – leading coachbuilder and they for obvious reasons, base the majority of their creations on SAAB platforms.
A five door 2001 Saab 9-5 was transformed into a stylish hearse that no other company has. This model does show the pervasive influence of American landau styling, which has been adopted, to a degree by coachbuilders in many countries. One of those cars found at Ebay Classified ad.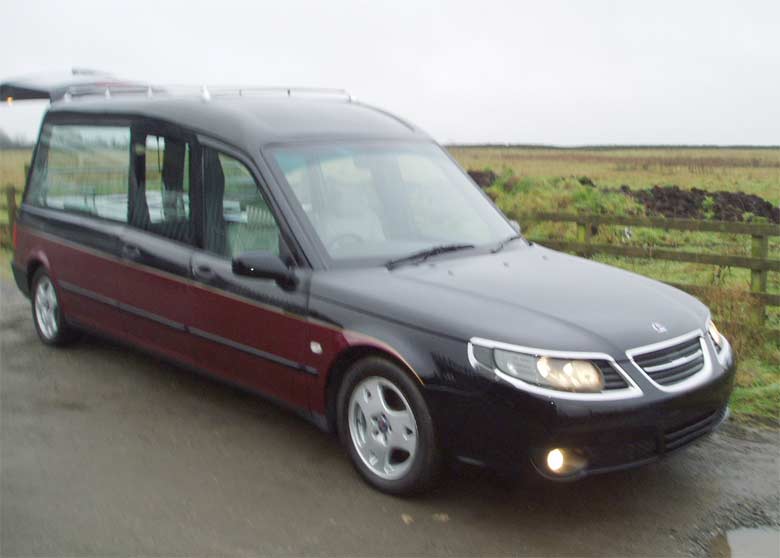 They sell a superb example of Saab funeral livery by renowned craftsman and coach builder Coleman Milne. This hearse has undergone a face lift to 2006-2009 spec both externally and internally and has been prepared by Saab Specialists with over 30 years working specifically with Saab.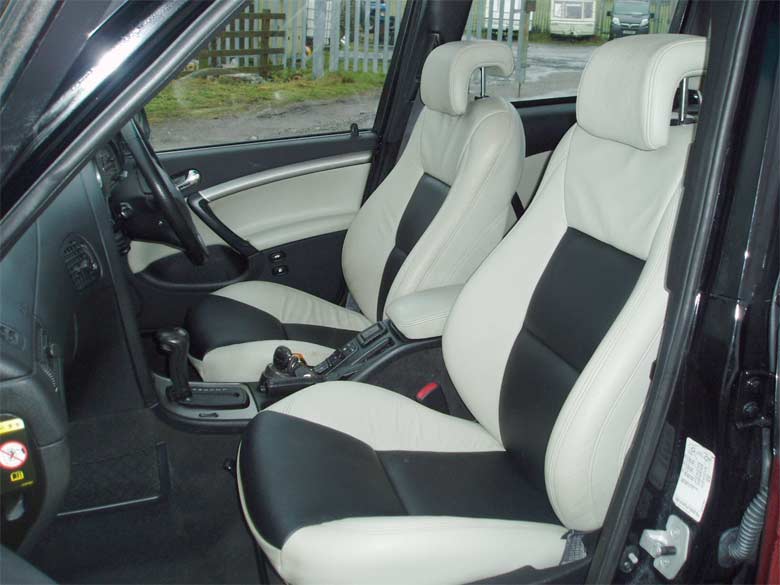 And here's the car's description of the seller:
This stunning hearse was first registered 01-04-2001 and bears a y plate it is a 5 door two bearer double deck model it includes cover boards and a factory designed and built upholstered tray/storage area within the under deck for the cover boards and new coffin stops, the interior is luxury itself gone is the original grey cloth interior and we made a decision to upgrade it to light grey and black leather, the trim work has been carried out by specialists who are more used to trim work on the likes of ferrari, masserati, rolls royce and bentley interiors so the quality is a factory finish and truly stunning. The dashboard has been upgraded and is a complimenting grey finish an upgraded original saab aero style leather steering wheel finishes off this truly amazing cabin
brand new fitted quality black carpets throughout with the added addition of genuine coleman milne over mats to protect the newly fitted floor covering overall a very comfortable cabin to sit with both passenger and driver front windows being powered the drivers seat has also been upgraded and can now be adjusted at the push of a button.the air conditioned cabin keeps the occupants cool during the summer months.
Both driver and passenger heating and cooling systems are independently operated,we have also fit as an added safety feature two red led reflectors one located to each side of the unerdeck door panels these are automatically lit when the tailgate is lifted should you need to load/unload a coffin at night on a busy main road these will add to the rear lighting for oncoming traffic.
since it is a special vehicle, a car that has invested a lot of work, price is not small – Classified Ad price is
£15,995.00