One of the regular readers of our blog sent us a real SAAB photo story that happened last week on the Rhode Island roads.
The Saab 9-3 Aero called #MagicSpoolBus hydroplaned on the interstate in Rhode Island, complete rear end ripped off. According to drivers and witnesses,  Saab Crossed 3 lanes spinning out of control and eventually the guard rail sliced open the rear like a tin can.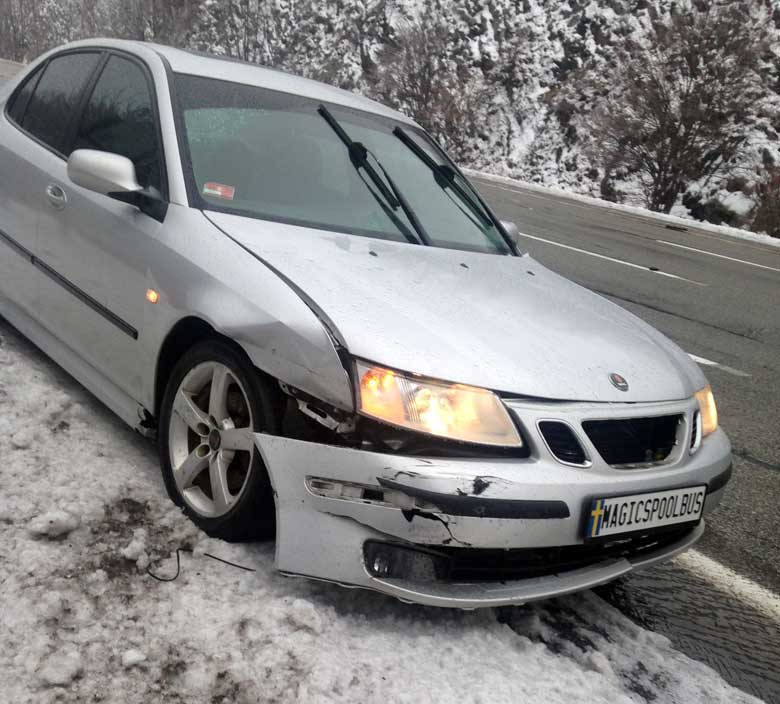 All airbags went off! Driver walked away without a scratch. ESP has no chance saving this old girl, she was spinning right round baby! See included photos!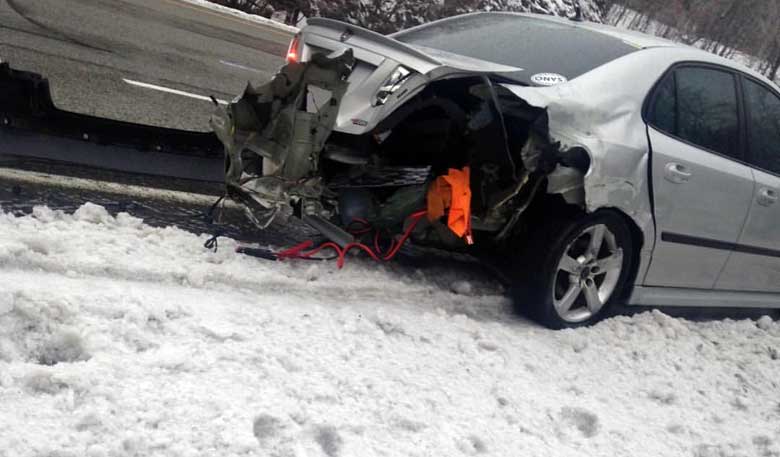 Noah Kaye was the driver, completely scratch free. 65 mph crash felt like nothing. Active head restraints did their job.