Today we will introduce you to the excellent MY00 4AT Saab 9-5 Arc Sport Combi Hirsch Performance from Taiwan's Ray-Jing Huang. So far, he has invested a lot of time and ideas in this car, and has exchanges and studies with the world's cars, and he has not stopped his evolution.
Surprisingly, all construction and all modifications were carried out by the car warranty factory of Hualien, Taiwan. Owner named his car "White Whale", Ray-Jing considered the whale to be a sacred marine creature, and also symbolized that the "Taiwan", where the car is located, is a country surrounded by the sea.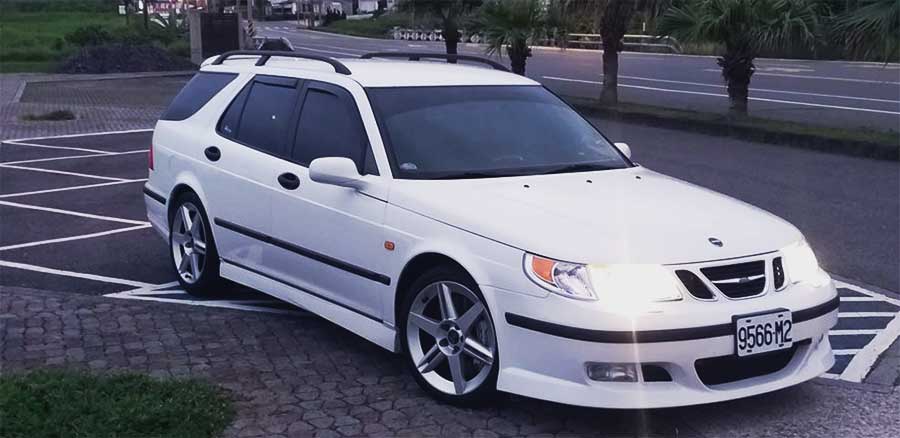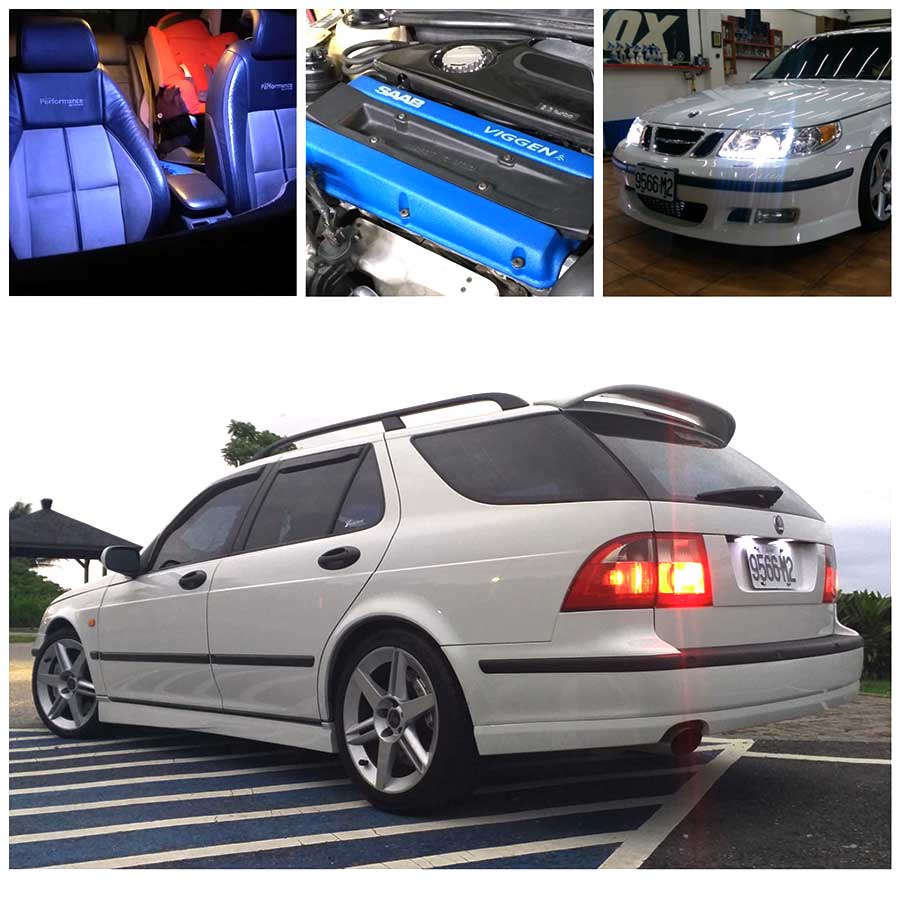 After a traffic accident (rear bumper & light damaged), Ray-Jing decided to upgrade it to Saab 9-5 SC TROLL R Look. He actively acquired Hirsch Performance Kits around the world to replace parts, from cars outside and inside. The important Hirsch Performance is already in his car, so the list of changes is very large. The most difficult thing is that a MY00 has a complete Hirsch body kit installed. Because this is a MY00 SAAB 9-5 SC, the Hirsch body kit cannot be installed directly on the original accessories.
After the modification of Taiwan Din-Gju Automobile, the maximum modification of MY00 Saab 9-5 SC is presented, including the front and rear bumper, and light.
First, this is a list of internal and external modifications and upgrades for the White Whale (specially made by Ray-Jing):
2002 9-5 SC Hirsch Body Kit (got from United Kingdom)
2002 9-5 SC Hirsch Performance Seats (got from Germany)
2002 Hirsch Performance Pad (got from Poland)
2003 Aero HID Headlight with Dual color LED modify
2006 Door cards
2003 Aero steering wheel (carbon fiber modification)
Saab 9-3 Viggen Engine Value Cover
Saab Alu46 3-spoke double blade 18 inch Alloys
TAIWAN SY-Tech Brake system (F 6spot, R 4spot)
In addition, for the engine and power conversion part
B235R Engine upgrade
2000 Aero B235R 4AT self-discharge gearbox
2000 Aero B235R 4AT TCM
Maptun high flow air fielter
Bosch 3.5 bar fuel pressure
Maptun 3″ down pipe
Maptun XT intercooler
Hirsch single-pipe exhaust
TD04HL-19T forged blade with cobra inlet pipe
Noobtune 305bhp/450Nm ECU (got from UK)
In order to fully transmit power, Ray-Jing Huang replaced the MY00 Saab 9-3 Viggen B235R Engine, 9-5 Aero 4AT gearbox with the Aero 4AT TCM to allow power to be demonstrated.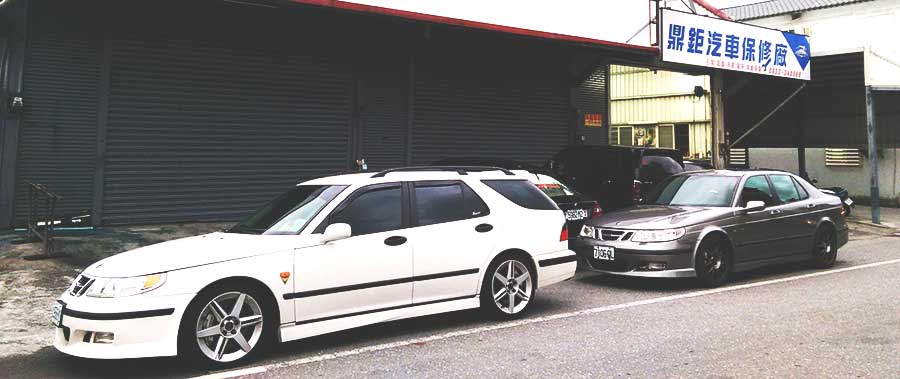 This internal and external modification is almost identical. TROLL R Hirsch performance modification allows Taiwan to have a rare Hirsch modified vehicle. What is even more rare is that he is on the 9-5 SC of MY00 because there are many places that require special improvement and welding can be achieved.