Soon it is here again – the honeycomb grill for the Saab 9-3 will be produced again, exlusively for ANA Trollhättan in Sweden, and CardYourCar in Germany (price ~260 €).
Hirsch Performanceannounces the first deliveries are scheduled for January.
Honeycomb Grille (4-pieces) Improved cooling air flow helps keep the engine temperature under control, and improves the performance of the intercooler.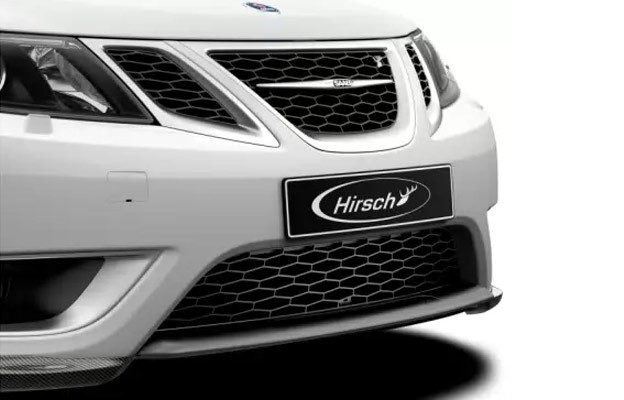 Therefore, the Hirsch Performance honeycomb grill kit has large openings that allow maximum airflow. However, the outer upper grills remains closed like on the original grill, to achieve lower aerodynamic drag, and ensure that splashing water does not enter the engine's air intake snorkel.
The honeycomb grill is produced in injection-molded high-quality UV-stablized ABS, to ensure that the matt black finish remains beautiful for many years, with the best possible resistance against chipping and harsh cleaning agents.