Today we are introducing to you, a great Saab 9-3 Aero, owned by Ioannis Vatikiotis from Greece. Ioannis is a new but very enthusiast owner of this beautiful 2004 Saab 9-3 Aero and a member of the "Saab Club of Greece" www.saab-club.gr
He has so far invested a lot of effort and work in this car, as well as a lot of money, but he did not complain. Within the last year and a half, as an owner he has come to have a very impressive, very potent and very fast car.
Latest measurements show an impressive 340+ Hp and 430Nm and a top speed in excess of 270+ Kph.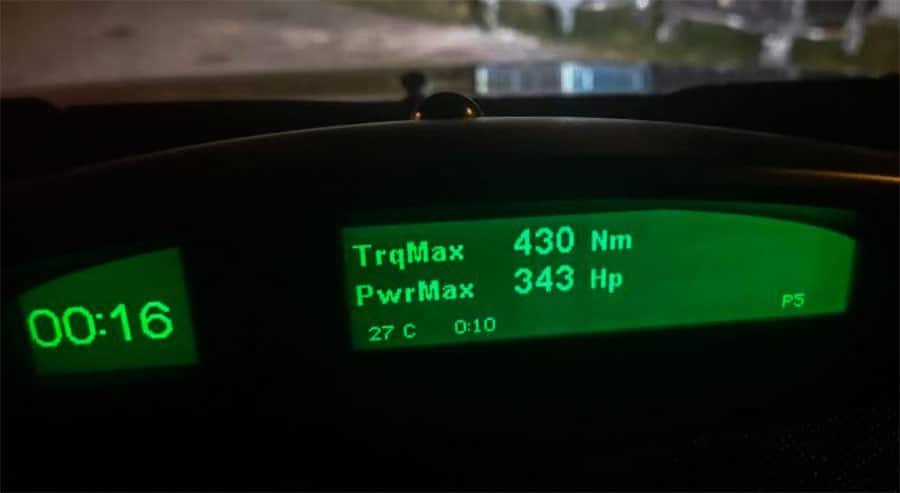 There will be more upgrades in the near future. Sky is the limit and Ioannis intends to reach or match or exceed the power levels of some other owners of "The Saab Club of Greece". Here's a list of upgrades for this "sleeper":
Keep Saabing from "The Saab Club of Greece".
Genuine Saab 314″ Brake Kit painted yellow.
HEL braided brake Hoses
3″ Downpipe with 200cpi Euro 4 sport Catalyst.
do88 Intercooler and hoses.
do88 pressure hoses
do88 intake hose kit
do88 solenoid valve and crankvent hoses
K&N air filter
70mm Catback Exhaust
NoobTune Stage 6 map
Genuine MHI Hybrid Turbocharger
Upgraded Fuel injectors
Bilstein b4 shocks
Reinforced Kevlar 5speed clutch kit
ICM3 multimedia screen
Genuine Saab park assist kit (SPA)
Esid 03-06 Gen 2 with the latest upgrade
Parrot 9100 Bluetooth system
Full body 9H3D ceramic bond
This is the first upgraded Saab car from the Greek Club that we have featured, and in the future we will present many more similar to you thanks to Kostas Egglezakis – Saab enthusiast from the Greek Club who sent us this information.