Saturday August 22nd Castel Combe Race Circuit, Wiltshire, England
Despite the awful weather predictions a good number of SAAB attended from around the UK attended the Bristol Pegasus Motor Clubs track day at Castle Combe, Wiltshire, England. For anyone appearing in a SAAB, free entry and access to the paddocks was offered along with the opportunity to watch a great mix of cars on track.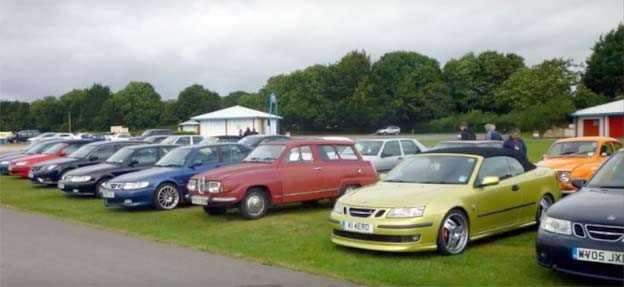 Not only were there a wide range of SAABs on display but permission was granted for a few parade laps around England's second oldest race track. As part of the day we asked all for a small contribution for the Air Ambulance, a UK charity.
A good day was had by all at this annual social gathering and we raised over £170 for the charity. Looking forward to next years event already!
The video hopefully gives you a 'flavour' of the day:
Thanks to David Dallimore from www.greatwesternsaabs.co.uk for this great Saab report.