Pavel Dimitrov from Czech Republic sends us some beautiful pictures of his Saab 9000 2.0i.
Here's what Pavel says about his favorite Saab 9000:
Here are the pictures and informations about our Saab 9000. The car is 1987 Saab 9000 2.0i with Talladegabodykit in gold colour. We bought this Saab in 1995 in Germany with about 180 000km on tachometer, then we used it as a daily car in 90´s and after that, it was standing in garage most of time.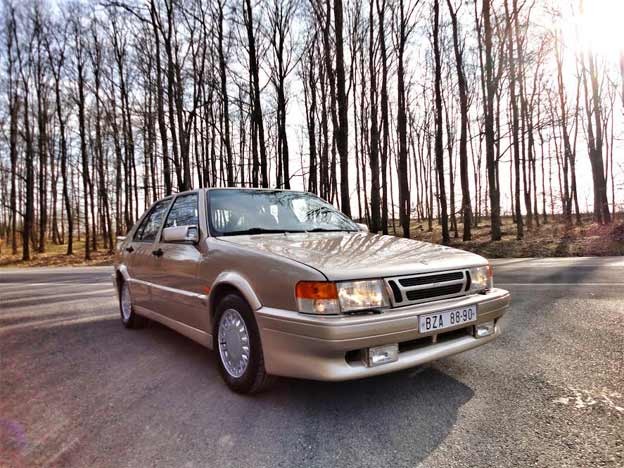 In 2012/ 2013 the body of the car was restored and repainted, but engine is original with only a few routine repairs through the years. Now the car has 513 320km on it´s tachometer and running only in summer, usually on Saab meetings only.
Engine is 2.0i 16 valve (B202), gearbox is 5speed manual, 130 HP and the first registration was in 16th April 1987. Thanks for sharing our Saab on your blog!
Thank you very much Pavel for this Saab story and photos!