Here is another story from humanitarian rallies worldwide involving Saab teams.
Ten or more years ago,Team Sanddodgers joined a rally driving over 4,000 miles from Plymouth in the UK to Banjul in Gambia. The catch? They cars driven by participants had to cost less than £100 and teams were only allowed to spend £15 preparing it for the rally! The Plymouth-Banjul rally is an annual event to drive a car costing less than £100 from Plymouth, UK to Banjul, The Gambia… mere 4000 mile trek across two continents and 7 countries in under 21 days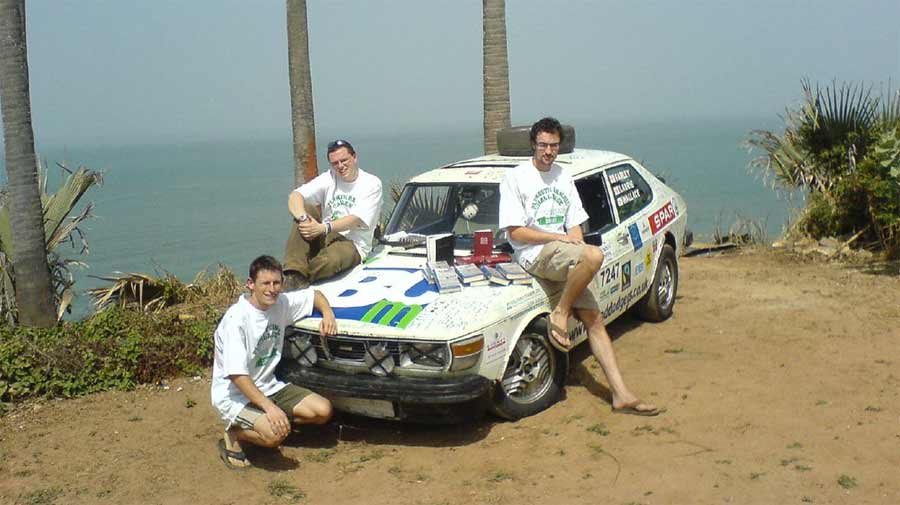 The event was a charity fundraiser and Team Sanddodgers came to our attention because the banger they chose was a white Saab 99 Turbo. It was an outstanding success, too, with the 'dodgers raising over £18,000 for charity. It seems they all caught the Saab bug along they way, too. All three members of the team went back to England and bought Saabs of their own!
A few months after this first rally, the team participated in another challenge as the Snowdodgers. Instead of participating in an event run by others, that year they're actually organising the event themselves.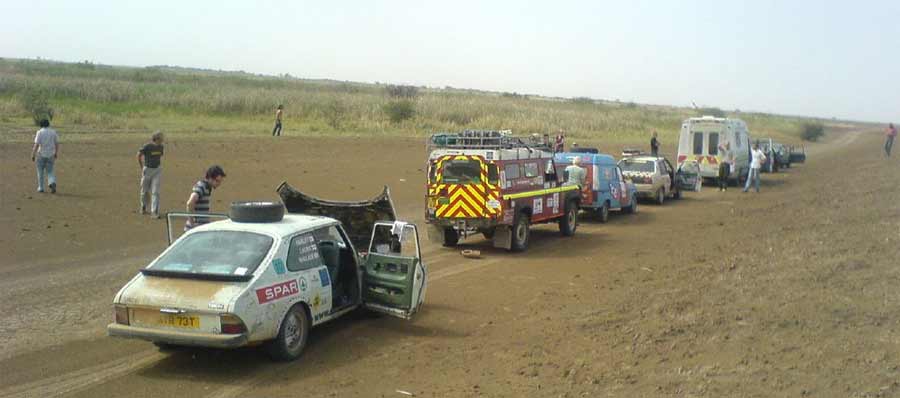 The drive was another 4,000km journey from the UK, up to the tip of the arctic circle and then down to Moldova, where the funds they raise along the way was used to benefit several charities. The main rules to consider was primarily legal (MOT). The only other rule was concerns the cost of the vehicle. Of course, the Snowdodgers guys aren't just organising the event, they're driving in it, too. That time, they had chosen the good old Saab 900i.