Saab WIS (Workshop Information System) and Saab EPC (Electronic Parts Catalog – free online) are invaluable tools when dealing with our Saab cars. These two software tools were originally designed for Windows XP in the 32-bit version, but one skilled software expert and Saab lover converted them to 64-bit versions so you can install them yourself.
You can download these two tools from this links:
The software in the links above should work on both 32 and 64 bit versions of Vista, Windows 7, Windows 8 and Windows 10. They may be tricky to install on a modern computer, but some Saab guy has made a very detailed video on how to proceed.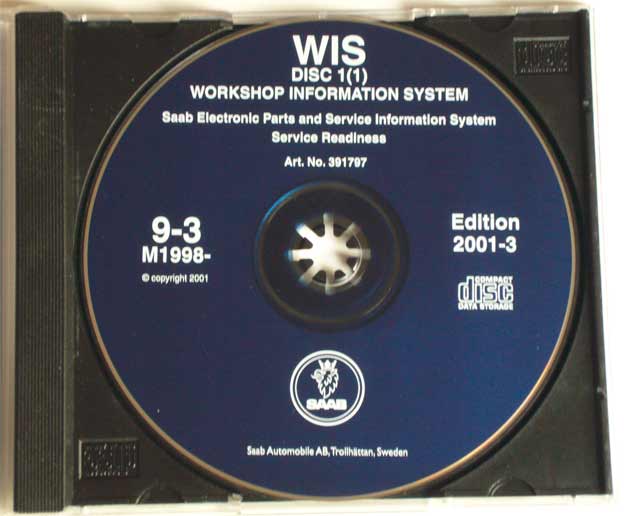 Fortunately, and for those who do not want to install software, there are also free online versions of these tools on the Internet. As for the Saab parts catalog, there are several such services available, and we continue to list two such services:
The first parts catalog is a bit more comprehensive than the second, offering parts lists even for older Saab models, and both catalogs in addition to parts lists offer pictures and schematic of parts in assemblies. Also in the domain of the Saab Workshop Information system, there have been several such online services available to Saab users so far, some of them are still active and some are no longer.
saabwisonline.com
The latest in a series of such services was offered in the online version by Saab guy Leon, which is itself the owner of the Saab 9-5. He owned his 2000 9-5 for a little over ten years. As time went by he found himself looking through repair manuals more frequently. SAAB Workshop Information System (WIS) was a go-to software for dealership to determine how to actually fix the car. Unfortunately, this is an old software and it takes a bit of effort to install on modern windows machines. He thinks everyone would agree that having it handy on their smart phone would help out during those late-night-stuck-under-the-car jams.
The solution was transfer this information online and that's how saabwisonline.com was born. It includes repair manuals for 9-3, 9-5 and NG900. Leon was amazed by all the support and kind words from the visitors. He is hoping to keep this site going for many more years and help SAAB owners keep their cars running.
This service is significant in several directions, it will help someone to do the job themselves and will indicate to someone the potential costs (if you decide to outsource the service). Even if the work requires greater technical skill, it usually gives us the knowledge walk into the shop with basic idea of the problem and potential solutions
As far as his SAAB goes, it is currently parked in the garage with a potential headgasket issue. He will have to wait until spring to see what future holds for it…