For those who haven't heard of Forfina Magazine so far, here's a couple of info. We mentioned on this blog when the first issue of Forfina Magazine came out, and now here's the extra info David Dallimore sent us behind the Great Western SAABs Club. "Forfina" is the free online magazine from Great Western SAABS about Saab cars and Saab enthusiasts.
Forfina has been a labour of love and proved to be very popular with SAAB owners, resulting in the Summer, Autumn and Winter issues being uploaded to: http://www.greatwesternsaabs.co.uk/forfina.html
At the time David received a number of request for printed copies, but was reluctant to print each issue, However, after much consideration, David is happy for SAAB and SAABPLANET owners to obtain all four issues in one Year Book. Initially the price was £28 a copy, but as he has received a number of pre-orders, He can inform that the price has now dropped to £19 UK.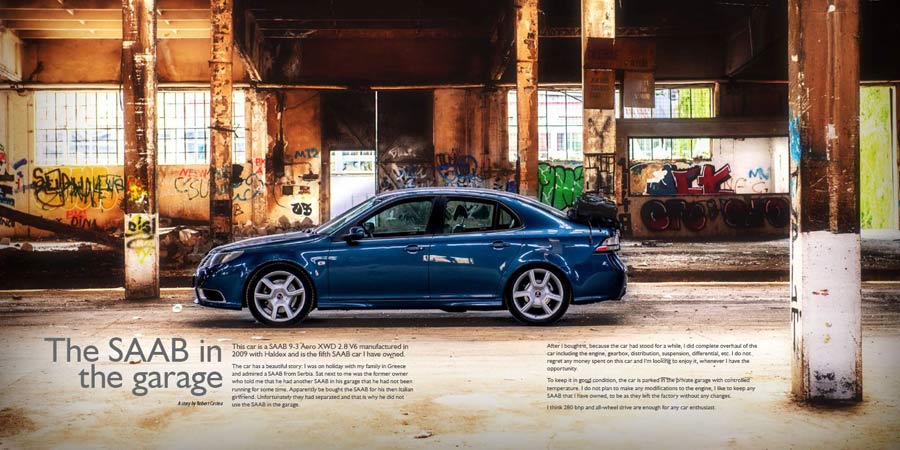 Because of this we are 'spread the word' about the magazine and lower prices – so we hope additional orders will lower this price as well.
In this blog post you can see some examples of the pages that this great Saab magazine brings.
Here are the details:
FORFINA ORDERS NOW BEING TAKEN.
Based on the number of SAAB owners who have confirmed interest, the cost is £19 for each Year Book PLUS postage & packing.
PLEASE NOTE: Send your order (name to appear on book, full postal address and YOUR choice of postage) to
E:

[email protected]
Cover is 300gsm art, with 130gsm art text pages.
• Each copy will show your name, or the person(s) being gifted.
• Each copy will be numbered.
• Each copy will be signed.
***No orders will be accepted after the closing date of 29th March.***
Confirmation of receipt will then be sent along with payment details. Payment required by 29th March.
Payment can be made by Paypal, or bank transfer.
Despatch is expected to be the week commencing the 13th April.
Each Year Book will be sent in reusable bag enclosed within a 4mm thick, single wall kraft corrugated board container, for added protection. Due to the size and weight, each Year Book will be sent as a 'small parcel'.
PLEASE CHOOSE YOUR POSTAGE OPTIONS.
POSTAL COST: SMALL PARCEL UK.
POSTAL COST: SMALL PARCEL EUROPE.
International Standard £10
POSTAL COST: SMALL PARCEL AUSTRALIA.
International standard £16
POSTAL COST: SMALL PARCEL USA.
International standard £15