The Saab community of admirers, owners and enthusiasts around the globe is getting bigger and bigger, although the brand does not exist for nearly 10 years.
Great Saab enthusiast David Dallimore has launched a new free online magazine dedicated to Saab cars and Saab admirers called "Förfina". The name of the magazine is interesting, and as the editor says in his editorial, the word is of Swedish origin and meaning "To make more beautiful and attractive".
All Saab enthusiasts will recognize why the name of the magazine is just like this.
According to David, Plan is to produce four issues (spring, summer, autumn, winter) by which time he will know if it is supported by fellow SAAB enthusiasts, or not. He has plenty of content as he had put together a SAAB library of articles for a now aborted job, but it is important that it reflects the wider greater SAAB community from around the world, hence why he is asking for articles, stories and photos from SAAB owners.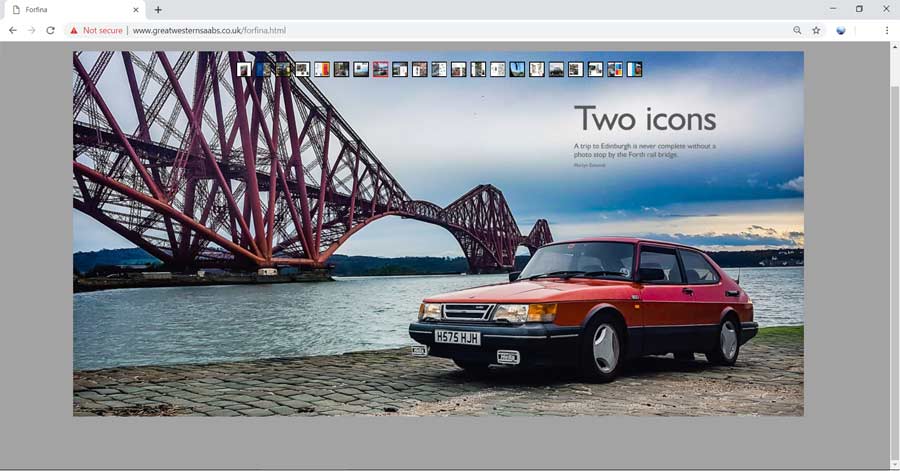 If it is successful, the plan is to offer bespoke printed copies to order, which immediately makes them collectable. Articles from readers, the wider Saab community will be published and available for distribution, free of charge. It is hoped there will be factual and some technical articles, along with Saab stories, to be shared.
If you have an article along with photos you would like to see in print, wish to advertise in the nex issue, or simply would like to be added to the notification list, simple e-mail it to [email protected]. In the first issue you can read some of these interesting topics and articles:
• 'I blame the hormones' – Buying a 99T.
• 'Putting on the style' – Music video.
• 'Road safety – has it improved?' – From the archives.
• That special X Factor – submitted by Nathan Blackmore
• Put to the test – Poorboys glaze and wax
• BREXIT checklist – supplied by the FBHV
• Going off grid – submitted by Daniel Cahill, Vice President of the SAAB Club of North America
• Two Icons – Photo shoot by Martyn Edwards
We also eagerly await the following issues of this Saab magazine… Do please spread the word.