Elbilen I Sverige magazine in Sweden was the first newspaper in Sweden who had the opportunity to test drivethe electric car Saab 9-3 in Trollhättan 3 September.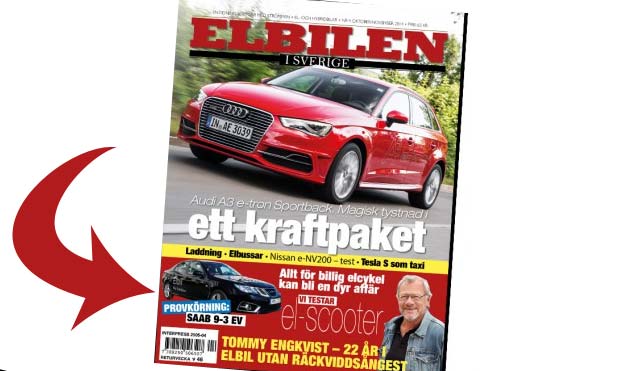 The powertrain of new Saab 9-3 EV is supplied by American AC Propulsion, and the motor, inverter and the complete electronics package.The engine has 150 kW (204 hp), but is actually 100 KW (136 HP) limited. The batteries of the prototype are air-cooled, but they will receive later in the series production water cooling. Recuperation of energy recovery during braking, is still under construction. Gears are selected via buttons in the usual scheme of PRND.
First test drive of Saab 9-3 EV the visitor can not see, only staff of Elbilen I Sverige magazine. The tests track begins with two sharp curves, which are limited to 70 Km / h, followed by a long straight, immediately afterwards follows the velodrome. You could take this passage with 120 Km / h.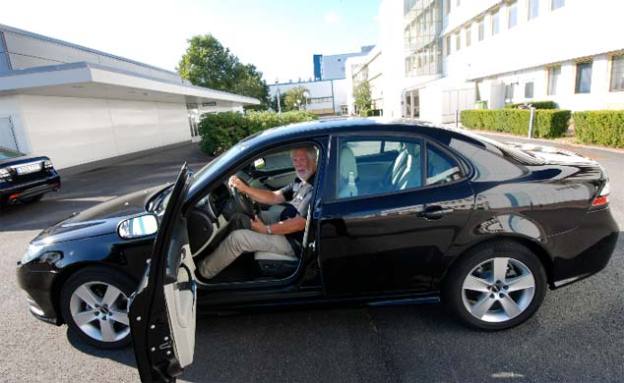 After test driving the magazine editors stated: "After the first few laps and a bit "tough" start it is really fun to drive the car."
"The Saab 9-3 EV", writes "Ebilen i Sverige", "still has a long way to go. But it could be from something "very big". The car feels solid, responds well to all maneuvers, brakes good". And also: "We keep our fingers crossed that the economic problems are resolved as soon as possible".