The final model of Turkey's first domestically produced car based on Saab 9-3, which comes in 4 different models, will be displayed at the 2018 Istanbul Autoshow. The fourth prototype, a crossover model, should be shown under camouflage on Dec. 22, but the prototype has not yet shown.
Turkey will start serial production of the country's first domestically-produced car in 2019, the Turkish Minister of Science. Turkey's first domestic cars will go on sale in 2020, according to the country's industry minister, who announced that three prototypes were ready in October, with a local content ratio of at least 90 percent. Prototypes have been displayed under camouflage and will not be seen until 2018.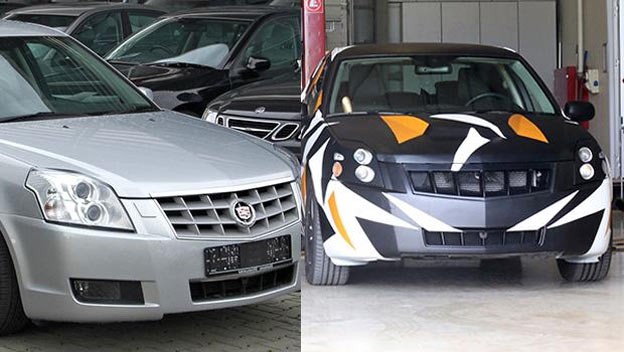 Turkish domestic car to be produced in Bursa, and Turkey's first domestic car to have 4 different models.
Electric cars with extended ranges and internal combustion cars with alternative engines, known as hybrids, will be tested using these prototypes. After some tests such as crash testing, difficult ground testing and suitability to seasonal conditions testing are completed, a fleet of 30 to 40 cars is aimed to be produced in 2016. One car from the first fleet will be minister Işık's official car, as he had announced that he would use an electric car as his official car as long as he served as the minister. It was also learned that the ministry would prefer "a completely electric car" not "an electric car with extended range" as the ministry's official car.
First test drive is planned to be conducted at the Istanbulpark Formula 1 track. One is an automotive excellence center to be established on the Gebze campus of TÜBİTAK in 2016 to accumulate knowledge and experience in the industry. The second will establish an engine excellence center to help Turkey develop engines used in construction machines, tractors, generators, trucks and forklifts. The project will be put into operation in 2016. The ministry is focusing on a car model that has an extended range and operates on electricity.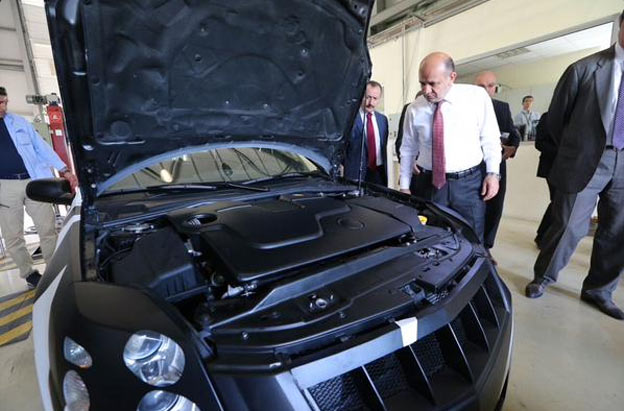 The model has a 15 kilowatt-hour battery (kWh), which allows a car to go 100 kilometers at a monthly cost of around $20, and a small generator that runs on fossil fuels and generates electricity when the battery is about to die during long-distance drives. The generator strengthens the engine while charging the battery.
The project will improve Turkey's energy imports and improve fuel efficiency, expecting that the domestic vehicle will consume 2 liters per 100 kilometers compared to the current 6 liters per 100 kilometers.