Fantastic Saab story comes to us from a distant New Zealand. In fact, our regular reader from New Zealand, a big fan of Saab Cars, he suddenly became the owner of a fantastic car – 1992 Saab 900 with only 14,000 miles on the clock.
Here are his interesting stories and great photos: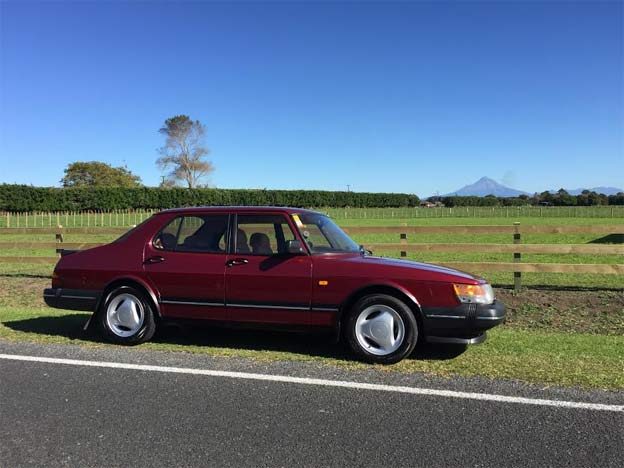 "A few weeks back I received a message from my mechanic that a 1992 Saab 900 had just come up for sale with 14,000 miles (23,000 km's) on the clock. I never expected that a car like this would come up for sale.
The photos looked great so I did what was only the right thing to do and hit the "buy now" button.
A few days later I flew down to pick it up and drive back home.
What a pleasure it was to see this car in as new condition. I now know how these cars felt to drive when new. They must have been one of the best rides around in the eighties and it still feels great compared with other cars today.
The previous owner had purchased the car new when she was in her seventies and I don't think it had been used for quite a few years.
The inside of the car looks brand new and the leather seats are so soft! I feel very privileged to have a car like this and wanted to share some photos with everyone.
I will look after her carefully. Phillip, New Zealand."
Phillip, thanks to this interesting and beautiful Saab story.