The Saab automobile has always had a great ergonomic seats, often dressed with the highest quality leather, and also equipped with a heating and cooling system.
Front seats designed for total total body support, and of course, both elements (backrest & built in protection for neck vertebrae) ensure support and protection for the entire body from from neck to knees.
Also, for those who like luxury, Saab at the beginning of the 80s offered a luxurious interior option through Exclusive Appointments Group program.
A small number of motoring enthusiasts in the United States had a chance to own one of world's most elegant cars (It was 1983). Saab has combined extraordinary personal luxury with the technological sophistication of its Saab Turbo in Exclusive Appointments Group.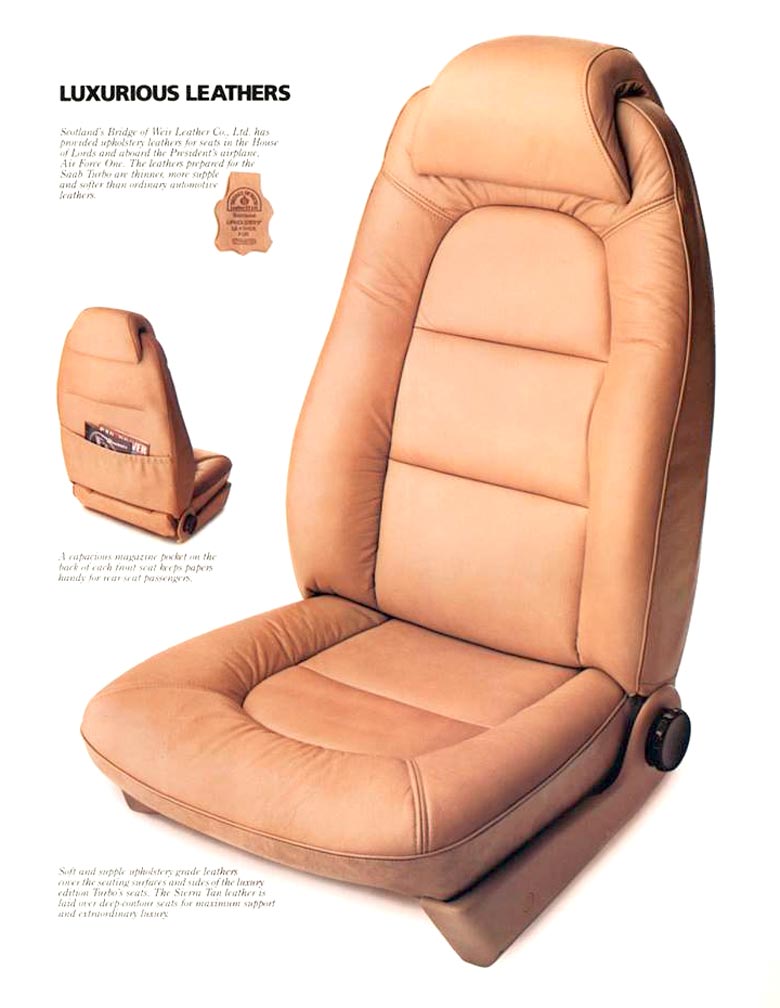 Each Saab 900 Turbo car that was equipped with this group had a deep-contour design seats covered in soft Sierra Tan fine leather (Bridge of Weir). The backs of front seats had deep convenient pockets to hold magazines, papers and appointments for the rear seat passangers.
A handsome than a new front dashboard and electric sunroof were further distinguished the  Exclusive Appointments Group. Each car in the group was also was equipped with fog lights.
Cars from Exclusive Appointments Group were available in several colors: Slate Blue, Silver  and Black, in 3-door and 4-door variants.