As announced a few months ago during the signing of a strategic agreement with the largest companies in the new energy vehicle area, the Chinese mega-corporation Evergrande Group intends to buy the rest of the shares in NEVS and thus become the 100% owner of the Swedish company NEVS formed on the remains of Saab. What was announced – just done, more precisely on June 12.
Big goal: Three to five years to become the world's strongest new-energy vehicle group
The Chinese mega-corporation built with real estate business now has a huge number of subsidiaries, and one part of them is focused on the development of new energy vehicles. According to Xu Jiayin, a Chinese billionaire businessman and chairman of Evergrande Group, Evergrande's three-year investment budget for new energy vehicles is 45 billion, including 20 billion this year, 15 billion next year, and 10 billion the following year. Hengchi's (by Hengda – just one of the subsidiaries) first car – "Hengchi 1" will be officially unveiled in this year, and Hengchi's full range of products will be mass-produced successively from 2021.
Also, Xu Jiayin set the grand goal of Hengda's car manufacturing: to become the world's largest and most powerful new energy vehicle group in three to five years, and established a development position: core technology must be world-leading and the quality of all products must be world-class.
Goal: 100% ownership in NEVS
Ever­grande Group an­nounced on Thurs­day that it will pur­chase the re­main­ing shares it does­n't al­ready hold in Na­tional Elec­tric Ve­hi­cle Swe­den AB (NEVS) to be­come full owner.
Ropes & Gray advised National Modern Energy Holdings Limited (National Modern Energy) in the sale of its 17.6% stake in National Electric Vehicle Sweden AB (NEVS), a Swedish electric car manufacturer, for US$379.5 million. NEVS, which owns the main assets of Saab Automobile, was previously wholly-owned by National Modern Energy. The current transaction represented the last tranche of disposition by National Modern Energy of its interests in NEVS. Upon completion of the transaction, NEVS will become a wholly-owned subsidiary of Mini Minor Limited, which is a unit of Evergrande Group, a Fortune Global 500 company based in China.
The transaction was signed on June 10 and closed on June 12.
Mini Minor, a unit of Evergrande Health Industry Group, will raise its shareholding in NEVS to 82.4 percent from 68 percent in three stages, its Guangzhou-based parent said in a statement. It will buy 540 SEK million (USD 55.6 million) worth of NEVS's newly issued shares, then inject USD 2.9 billion, and lastly pay National Modern Energy Holdings91.2 USD million to cut its holding in NEVS to 17.6 percent.
Evergrande Health, subsidiaries of Evegrande Group, has made quick and bold steps in the electric vehicle sector this year. It acquired a majority interest in Trollhattan-based NEVS in January, which is followed by buying into Chinese battery maker Cenat New Energy and TeT Drive Technology, owner of e-Traction, a Dutch in-wheel motor maker.
According to this new agreement, Mini Minor acquired the remaining equity of NEVS for USD 379.5 million and paid in four installments. National Modern has agreed to sell. At this point, NEVS will become a wholly-owned subsidiary of Evergrande. The cooperation between companies Evergrande Group and NEVS began On January 15, 2019, when Evergrande Health acquired Mini Minor Limited and its 51% stake in NEVS for a total consideration of US$930 million. Since then, Mini Minor has also made a subscription for new shares of NEVS. Before the announcement, Mini Minor owned an 82.4% stake in NEVS.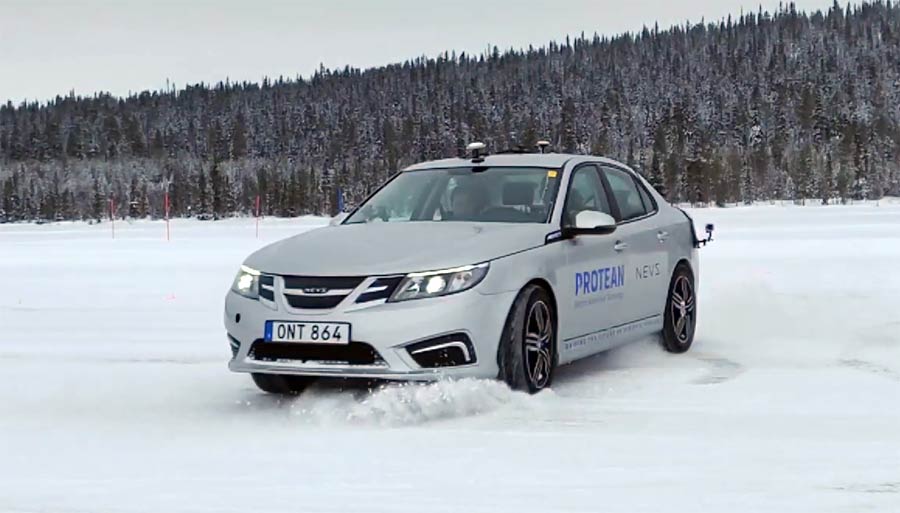 NEVS Present: Research and Testing
However, no matter how big the investment by Evergrande, NEVS has made slow progress in car making. Apart from a few projects such as NEVS Share or ElectriCITY, the activities of the Trollhattan-based company are still based only on research and testing. The acquisition of the remaining shares of NEVS by Evergrande Health means that Evergrande's determination to invest in the new energy vehicles and investments in NEVS is still relatively strong.