eEuroparts.com, a online retailer of European and SAAB parts, announced they have added Powerflex performance parts to their catalog. They now carry over 500 new Powerflex part numbers in their line of performance polyurethane bushings and mounts.
Powerflex will complete eEuroparts.com's bushing parts catalog for SAAB vehicles, as well as provide a huge new selection for BMW, Volkswagen, Audi, Volvo, and Mini Cooper, the e-commerce auto parts retailer elaborated.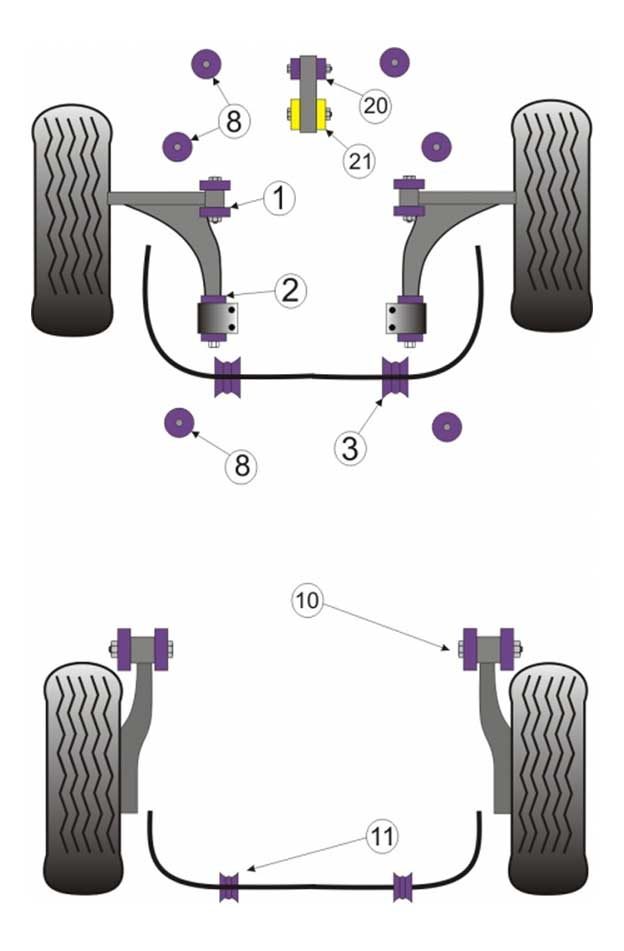 Powerflex performance bushings are made out of high-quality polyurethane, a material which is quickly becoming standard in the auto parts tuning community. Bushings are parts within a vehicle's suspension system and are used to reduce friction between the metal components of the car. Nearly all standard rubber bushings are designed to be soft in order to keep stock suspension parts systems working as smoothly as possible.
However, rubber bushings break down over time, and for the automotive enthusiast they're ugly. Conversely, polyurethane bushings look great and have superior resistance to heat, chemicals, and the elements; and these suspension parts can withstand the type of severe punishment seen in track duty. Powerflex bushings are at the top of their performance parts class.
"People have started to ask for Powerflex parts by name," said eEuroparts.com® president and CEO Matt Moran. "We do business with a lot of drivers, so when we realized the demand was there, we responded." eEuroparts.com®'s product development and purchasing teams quickly went into action and added hundreds of Powerflex part numbers to their catalog, split between Powerflex's Street Series and Black Series.
Powerflex Street Series is geared towards street-driven cars that encounter rough roads and potholes. As eEuroparts.com®'s Street product description states, "They are the compromise between a teeth-shattering track car and a floaty bag of potato salad."
Powerflex Black Seriesis the performance racing line of Powerflex bushings. They are the stiffest and will almost feel solid compared to the Street Series and other types of bushing parts. Their density is about the same as a shopping cart wheel. eEuroparts.com® says "these are the bushings you want when you are truly concerned with things like camber flex and turn-in response so [your car] will be responsive, smooth, and track well."