Last week, in the English city of Bolton there was an unusual accident. A driver in a stolen Saab 9-3 Sportcombi tried to outrun police at more than 110mph (180 km/h) in a pursuit through the streets of Bolton and Salford.
Other motorists were put at risk by the blue Saab 9-3 Sportcombi as it weaved around traffic and sped through junctions while being tailed through Kearsley by a GMP patrol vehicle with its blue lights flashing.
Motorist Myles Horton was arrested after a crash with pedestrian crossing railings broke part of the car's suspension, bringing Monday's drama to an end. Provisional licence holder Horton, aged 19, admitted dangerous driving and aggravated vehicle taking at Salford and Manchester Magistrates' Court on Tuesday.
Pursuing officer PC Matthew Picton, of GMP's Roads Policing Unit, said: "The Saab was stolen on Monday morning from Boston, Lincolnshire, at 9am.
PC Picton followed Saab off the motorway at Swinton and right on to Manchester Road in Clifton.
He positioned his marked BMW police vehicle immediately behind the Saab and signalled for Horton to stop, but the stolen car pulled away at speed, sparking the pursuit.
The Saab accelerated to 74mph as it overtook slower traffic and crossed into Bolton.
PC Picton said: "We carried on down Manchester Road into Kearsley and through the traffic lights just prior to the Esso petrol station at the junction of Stoneclough Road.
"He went straight through the traffic lights on the right hand side of the road.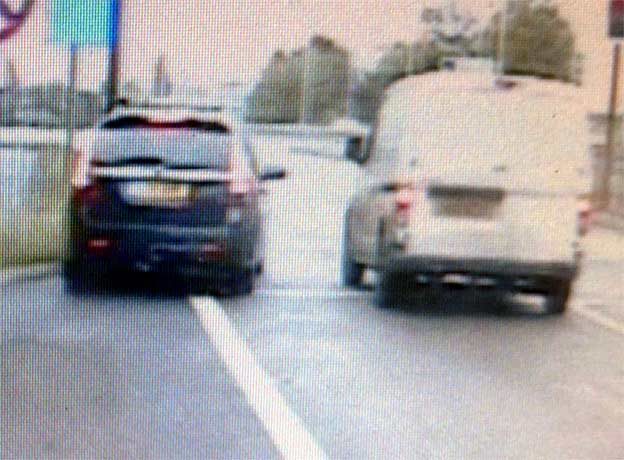 "He got up to the Kearsley roundabout and dived left onto the A666, which becomes the M61.
"He made a late left turn off the M61 across the hatched markings — the speed is 85mph as he cut across.
"He gained speed all the way down the exit slip road and we reached speeds of 113mph."
The Saab tried to squeeze past cars where the M61 slip road merges with the eastbound East Lancashire Road but the car collided with a safety railing and a kerb, snapping the wishbone suspension of the front left wheel.
Unable to control the car, Horton was was forced pulled over 50 yards up the street and PC Picton arrested him.
PC Picton said: "The pursuit lasted seven minutes. He's done at least two miles through Kearsley and the A666 so there were plenty of people who saw it." Horton, of Lincoln, Lincolnshire, who had taken the Saab 9-3 from a family member, was granted bail to appear for sentencing at Manchester Crown Court on August 30.