As you probably already know, The AB Scania-Vabis corporate symbol featured the crowned head of a mythical beast, the Gripen, or Griffin.
The symbol was introduced in 1984 and was the symbol for the then Saab-Scania group. 1984 The first Saab logo to reintroduce the head of the mythical Gripen, or Griffin, first seen on the AB Scania-Vabis logo.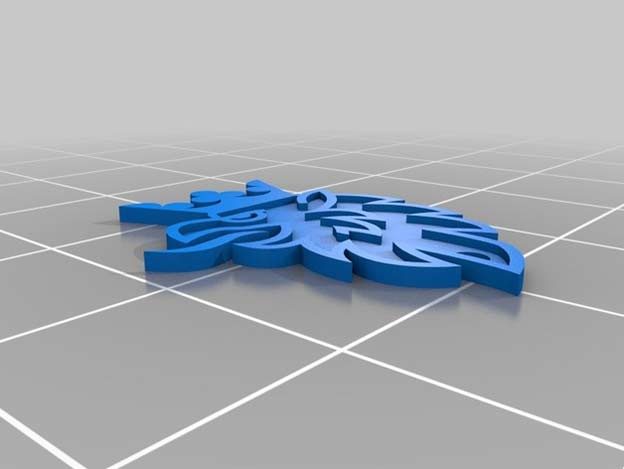 Since then the Griffon is linked to Saab cars, and is very distinctive. "The heraldic Griffin's head – derived from the coats of arms of the Skåne and Östergotland counties in southern Swedentraditionally symbolises vigilance."
Must Read: The Griffin or Gripen – What Is the Red Creature on the (Old) Saab Logo and Where Did It Go?
Here's another interesting SAAB 3D print project that comes with the famous 3D repositories Thingiverse – Saab Griffon Keychain by CarlosNerg. Download 3D file and print Saab Griffin Keychain on a 3D printer.