In internal combustion engines,Exhaust Gas Recirculation (EGR) is a nitrogen oxide (NOx) emissions reduction technique used in petrol/gasoline and diesel engines. The EGR valve helps your car more efficiently and completely burn fuel by recirculating a portion of your exhaust and running it through the combustion process again.
HOW DO YOU IDENTIFY PROBLEMS ASSOCIATED WITH THE EGR VALVE?
Understanding how it works and making sure that yours is in good condition is therefore essential if you are interested in keeping your truck running efficiently. As a Saab owner, it's important that you keep the EGR valve in good condition.
Since it has a direct impact on how the engine works, any problem with the EGR will manifest either as increased fuel consumption or reduced performance, and you may see a Check Engine light followed by a readable code in your Saab's OBD-II or newer computer. Learning when to have it maintained or replaced is therefore important.
In modern diesel engines, the EGR gas is cooled with a heat exchanger to allow the introduction of a greater mass of recirculated gas. EGR Failure is another common problem associated with Saab 1.9 and TTiD engines, the EGR system is designed to recirculate some of the exaust gasses back into the engine, the flow of exaust gassesis controlled by an EGR valve. The excessive smoke generated by a stuck EGR valve will also rapidly clog the DPF, this highlights how an EGR can reduce the life of the DPF system.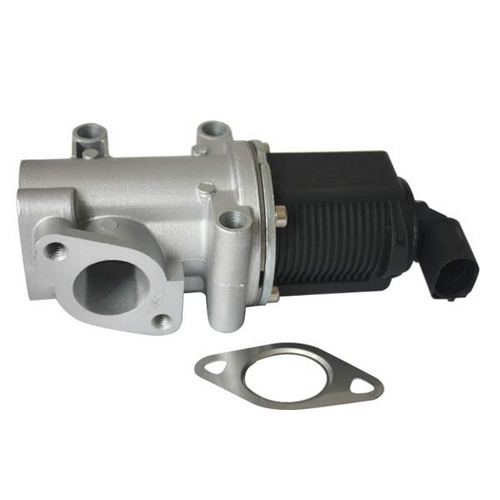 EGR Valve number parts
Saab 9-3 1.9 TiD 8v EGR Valve (55215032), which will fit: Saab 9-3 – 2004 – Onwards – 1.9 8v models only (120bhp). Saab EGR Valve (55215031), which will fit: Saab 9-3 1.9 16v only – 2004 – Onwards – and Saab 9-5 – 2006 – 2009 – 1.9 16v Diesel models only.
And for Saab 1.9 TTiD part no. is 55209609, 93166910, which is suitable for Saab 9-3 Sport 2008-2012 – All Diesel 1.9 TTiD DTR.
How to Clean your EGR Valve (Saab 1.9 TiD and 1.9 TTiD, also Opel 1.9 CDTI)
This is the best video that explains the cleaning process of Saab's EGR valve:
Saab 9-3 EGR Valve cleaning 9-3 2.2 TiD