Unexpected purchases, like a new (used) car, can put a dent in your budget. Of course, Be careful for advertisement of fake or cheating. Specially when it seems very cheap. Also, There are more signs to look out for when buying a used sports car than a regular one.
Today we present an interesting ad in which Saab 9-3 Viggen is being sold, for a not so small amount of money – $ 7,000. For someone this is a low price, and for someone may be too high – But, this is Viggen. And that's the beauty of carbuying and selling.
No book can determine a true value of a car. If someone really wants it they will pay for it. here's what the owner says about this automobile: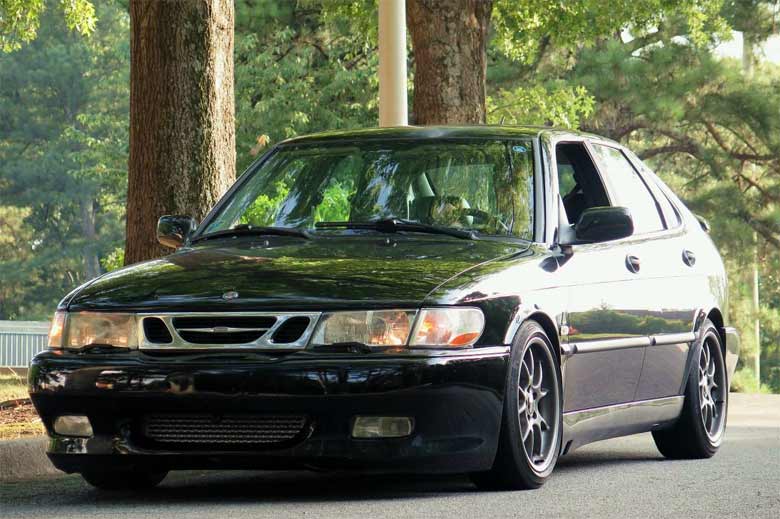 I'm considering to sell my Viggen. It's 2001, 5 door, black. 121k miles.
The good:
Just did a tune up about 400 miles ago, new clutch and pressure plate, slave cylinder and hard line, both outer tire rods, AC compressor, condenser, parking cable, parking shoe and hardware, rear axle PowerFlex bushing, exhaust flex pipe, alignment.
Forged pistons, all new timing components, gaskets, and all sensors replaced when the engine was rebuilt at 65k miles. Doesn't burn oil. The engine mounts were replaced about 15,000 miles ago with GS poly mounts on front driver and passenger side and OEM for the rear one.
The suspensions are Koni adjustable dampers with Koni springs. It has thicker rear sway bar, 3 point hatch brace, steering rac clamp, and all OEM bushings are replaced by PowerFlex polyurethane.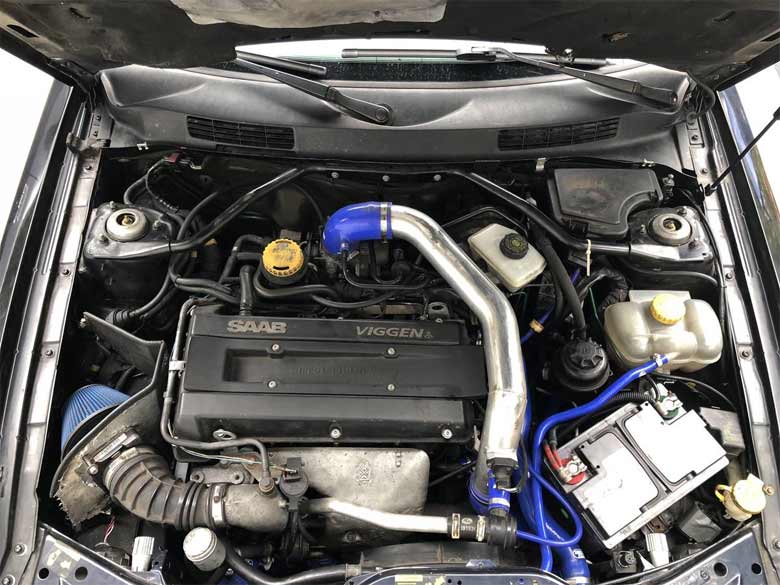 The brakes are standard 308mm on the front, the rear has been updated to 9-5 Aero 300mm vented rotor. All brake lines are stainless.
The transmission is stock with a stainless hydraulic line.
It has GS intake, Do88 intercooler and pipes, new radiator and silicone hoses.
New DIC was put in about 15,000 miles ago.
The wheels are Sparco ASSETTO GARA with new set of tires with about 8/32 tread left.
Headlight has converted to HID, works just like from the factory.
Door speakers were replaced with Xinfinity 6032cf, aux was added to the factory head unit.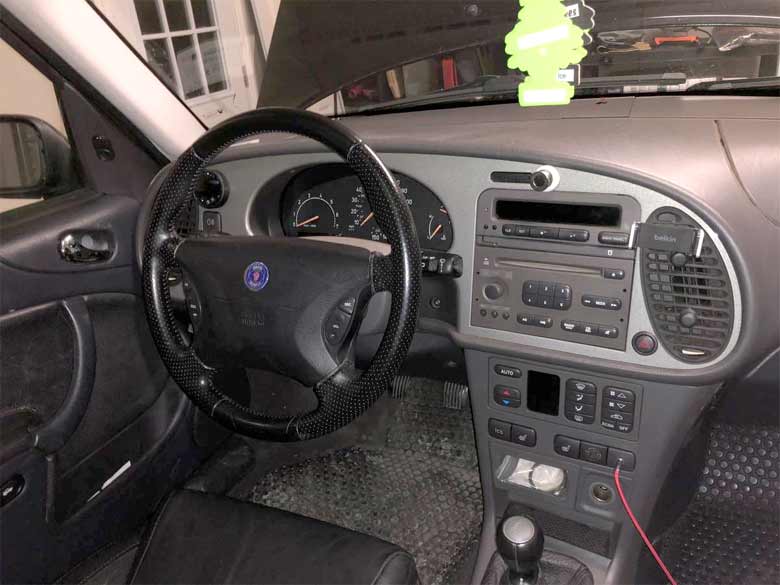 The bad:
AC leaks somewhere, haven't got time to check leaks, should be fitting somewhere, will include a bag of new rubber seal rings.
Front bumper has cracks in usual under the passenger side fog light area.
Driver side seat has some wear and rip, I swapped the bottoms of driver and passenger seat.
Typical dings dents and scratches to be expected for its age.
The clear coat on the roof is fading as well as on the rear bumper, the paint looks good from 10 feet away.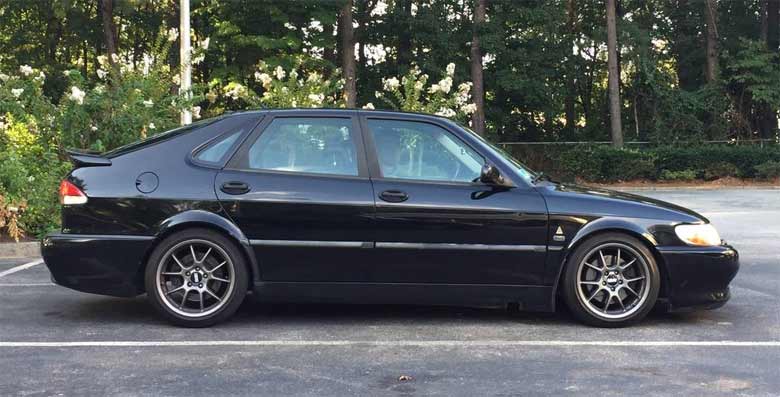 Interior rattles thanks to all the poly mounts, but it's a 17 years old car. I bought this car three years ago and it has been fairly reliable to me beside some faded part due to its age. I drove to Atlanta SOC 2016 from Ohio, 2,000 miles trip the Viggen handled like a champ. I'm sure there is something I forget to mention, I'll add later. The car has clean Ohio title, however, I had an accident in 2015, the radiator was damaged so I towed the car out of the scene, the frame is fine, airbag didn't deploy.
It will put a smile on your face when the traffic is light, I'm looking for a new owner who will take care of it. Still have OEM exhaust. I've listed the car for $7,000 and will entertain any reasonable offer. If you have any questions please feel free to ask. Located at 94560.
Overall you're getting a very solid Viggen that still looks good overall for it's age and mileage. You can contact the seller via this e-mail  and the car is located in Fremont (Union city / Newark).