For the 30th anniversary of the Saab 9000, the former project manager Gunnar Larsson revealed that Saab secretly explored a Minivan project.
Here's a quick recap: from 1983 to 1984, the American supplier ASC was in competition to design a 900 Convertibleagainst Saab's own design studio. After winning, ASC was involved in its development and, during a visit, Gunnar Larsson discovered there the final development of the future best-seller, Chrysler's K-Car (Voyager, Caravan, Town & Country).
Back in Sweden, Larsson asked Saab's head of coachbuilding Dick Ohlsson if something similar was possible based on the final 9000 model. Ohlsson agreed it would be.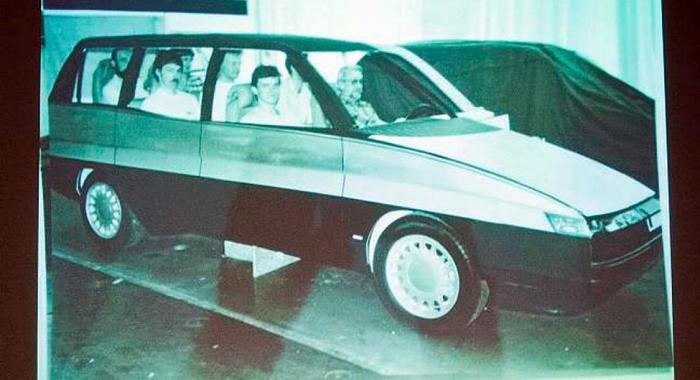 A small team of 7 people was secretly created and the design studio headed by Björn Envall proposed this 7-seat mock-up based on the 9000 Turbo 16 in May 1985.
In his presentation, Gunnar Larsson explained this design development probably lasted around 2 months before being stopped…
And, and here's design vision, how a designer imagines a modern Saab minivan:
Source: Calle Carlquist from Vi Bilägare & Car Design Archives