Kamil Polniak is a great fan of Saab cars, and he has until now been the owner of several great saab cars such as two Turbo X and one another Saab Aero. According to Kamil, This year it marks 10 years of owning a 2.8t Saab.
However, in this post, we want to point out one of his cars – fine tuned 2008 Saab 9-3 TurboX. He owned two Turbo X Saab cars but just recently sold one of them and he daily drive this one.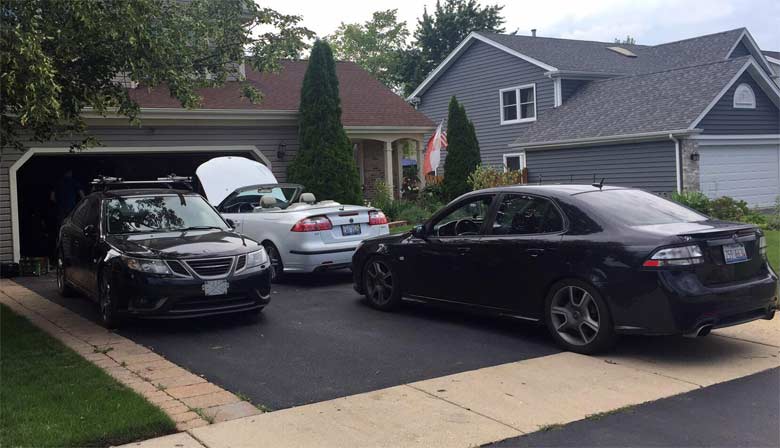 Kamil is the owner and cusomizer, and Andrew Wolniak also helped him in Tuning stuff. It has a custom 20g turbo, 1000cc injectors, all custom piping done by Kamil, ls2 coil kit, mostly everything is made by him. Has a spec twin disk clutch with a single mass flywheel.
Kamil did all the work on the car. Also motor mounts made by him, and hi is an engineer who likes to make everything himself instead of paying companies for their parts.
This Turbo X is special for one more thing – It has the 2012 Griffin front bumper, custom downpipe, custom intake, custom short shifter…
How this car behaves after the customization- you can see in this videos:
Also, next to this video, he launched a Youtube video channel and most of his videos are on there. His old Saab Aero is on there. That's the Saab he started with in 2008. Certainly, this is a great Saab XWD Turbo X.