This is Saab Mayo (Maya) P1 project of custom built car based on the mechanicals of a Saab 9000 by a guy Leif Mellberg known for its numerous concept cars made – Saab Gullwing.
The Saab Mayo P1 was built in the early 1990s using a lot of parts from the Saab 9000. Leif built this custom car based on designs by Sune Envall, the brother of legendary Saab designer – Bjorn Envall. This term "Maya" (Mayo) was not final but after not pursuing the project, the name stuck. Not final because SAAB Germany had criticized the name, in fact it reminded them "Maya the Bee", the famous cartoon that does not emphasize a sports coupe…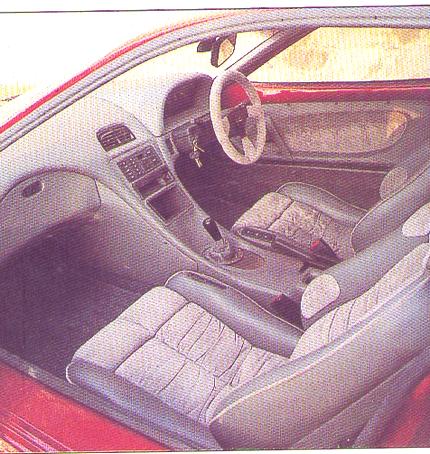 Initially developed around the 2.3 atmo SAAB, thanks to the intervention of the former technical director of Saab, Sten Venlo, the Maya features the new 2.3 Turbo just inaugurated by SAAB. This engine develops 200hp at the origin is taken to 250hp and Sune Envall hoped to get 270hp. Public presentation of the Maya was to take place in 1991
Mellberg envisioned a run of 20 of these vehicles, but only one was ever made, mostly due to economic conditions at the time. The car cost around 1.5 million SEK and that's in 1991 big money.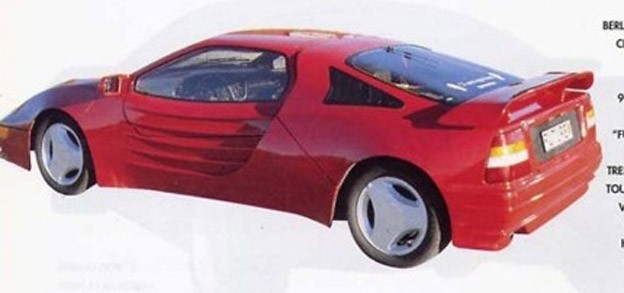 In the picture above you can see the first model, this is the end of the 80s, and what most striking was his opening gullwing and Ferrari style (red color and various design elements)