This fantastic racing Saab 96 was listed a week ago in Hove, Vlaanderen (Belgium) for sale. Current seller Jean Joris bought this car in October 2019 in the Netherlands. The then Dutch owner lost interest and the car was parked in a small garage for a year.
According to the owner, The whole car was completely disassembled to bare metal a few years ago, so all the bad pieces were removed and welded with new sheet metal (perfectly executed). After that, the car was completely painted, probably by a semi-professional, maybe not the most perfect, but quite decent for an old-timer.
All tires, bearings and ball joints have been replaced, complete restoration. The car looked very nice but still has minor flaws. That's why he gave it a rally look. There is a complete photo file where you can see the work done. The engine was also replaced by the previous owner with an overhaul block, and the cylinder heads were converted to unleaded fuel with larger valves and milled exhaust.
Due to the Corona pandemic, the seller suddenly had a lot of time from February last year. That was the moment for him to bring this car back to life. Work carried out starting 03/2020:
Complete repair and renovation of the electrical wiring and extension for the extra clocks and the spotlights.
New battery
Front brakes completely overhauled with new seals and stainless steel pistons, body blasted and painted.
Fitting of a 1966 grill with the round headlights.
Mounting of 2 large Marschal & 2 Cibie spotlights, rear fog light.
The Engine was given a full major service
Soccerball rims with new tires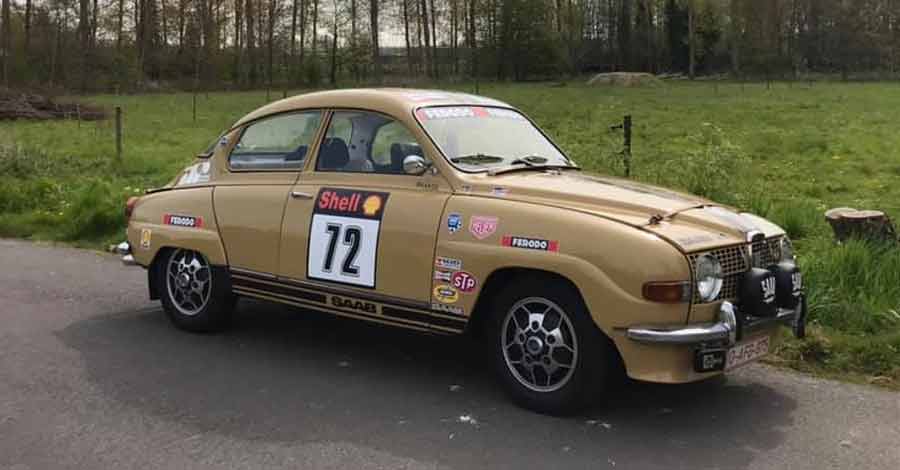 Then the car is inspected and he started driving the car, do a few tours. Pretty soon He noticed some small annoying things and adjusted them in mid-2020:
The original alternator was not strong enough to power the spotlights (35A/h), overhauled alternator mounted at 75A/h
New Brands trimester mounted
The double Solex 35DTID overhauled
New adjustable shock absorbers from AVO, front and rear
Jean Did a few more rides in the fall. Noticed some small things again and addressed them in the winter:
Engine and gearbox removed from the car and all seals replaced, block painted black.
Gearbox was overhauled at Rein VD Pol in the Netherlands.
The rear engine mount was replaced.
The Solex carburetor did not work as it should (known problem), replaced by an original Italian Weber 32/36 DGAV (new old stock), the inlet was milled completely open for this. K&N filter fitted.
The distributor (with electronic ignition) was also replaced by a new one (new old stock).
Front seats replaced with RETRO small bucket seats. (Original present in very good condition, can be reassembled.
In Back, mounted STD springs, the previous owner had shortened the springs
New rear brakes with new handbrake cables.
The following options are on the car:
Stage 1 cylinder heads with Simons sports exhaust (possibly also stage 1 camshaft)
Weber 32/36 DGAV with K&N filter
Electronic ignition
Alternator 75 A/h
Saab sports steering wheel
Extra VDO counters: tachometer, oil pressure, volt and vacuum gauge
Brand's trip master
Soccerball rims with new tires
Retro bucket seats
Original Saab clock
As the seller points out, This Saab is fast, the car drives and shifts fantastically well. Everything works as it should, it is now extremely reliable. This Saab is ready for the next few years, it will give the new owner a lot of pleasure. The seller is selling the car due to new project and price is €13,750. Of course, the price can be reduced only if you come to see this car. For any additional questions contact the seller Jean Joris.