Today, it's this lovely Saab 900 Turbo that we're yearning for. Here we have a fine example of the classic 1993 Saab 900 Turbo (T16S) in Talladega red paintwork.
It's awash with classic Saab features including a deeply curved windscreen and an engine mounted longitudinally (despite being front-wheel drive) and backwards. Most importantly though, the 1993 example we're looking at has of course a turbo.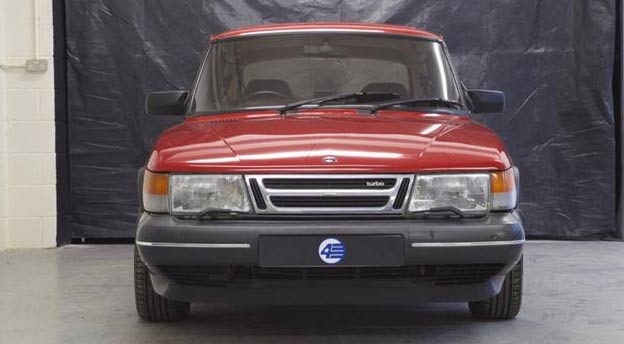 This example is up for, with respect to its extremely good condition, a reasonable £3,495. It looks to be in very good order, and has a massively detailed advert, which is always reassuring. It comes with a full service history, and the often troublesome headlining has been redone.
The original Saab document pack is still present containing all the owner's manuals and booklets, as well as a Saab owners club application leaflet, Saab security register document/wallet and a Saab reference guide. The service booklet contains 13 stamps in total (Saab main dealer until 97k miles) and the last service was carried out by D.C.A Saab specialists at 161k miles.
There is also an invoice from 2014 totalling over £1,400 for replacement parts and work carried out.