Varsopolis is The most important lifestyle event in Poland with a component of classic motoring. A unique event dedicated to the marriage of classical and modern motorization as well as to its lovers and collectors. Celebration of the heritage of pre-war street races and car rallies in Warsaw and of the best traditions of pre-war Polish motoring.
Many years ago, in the former Polish territory, a street race was held, which became an inspiration for the name of the event that has a chance to appear on the map of European elegance competitions. In order to restore its atmosphere and historical breath to Poland, the initiators decided to follow the route running through the streets of Warsaw and to place the contest in the immediate vicinity of the heart of old Warsaw.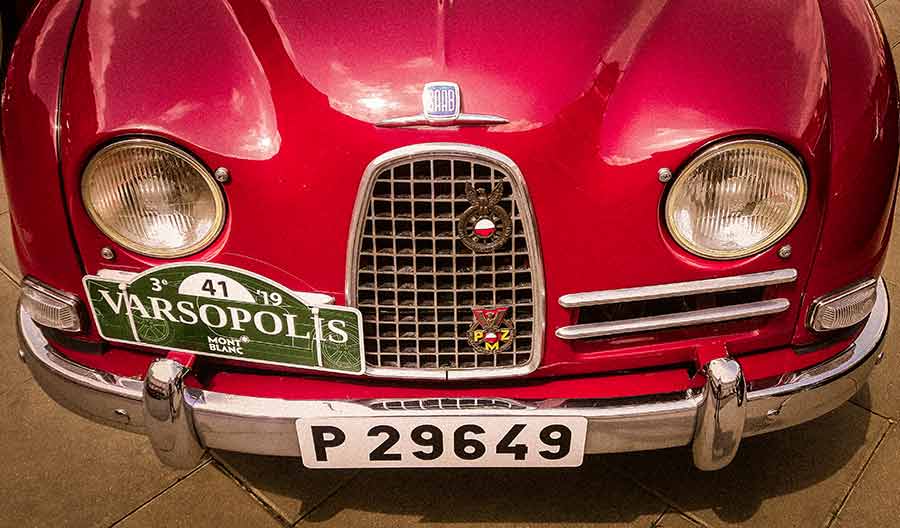 This year, In addition to a number of beautiful oldtimer cars, at the Concours d'Elegance Varsopolis event were the owners of the classic Saab cars.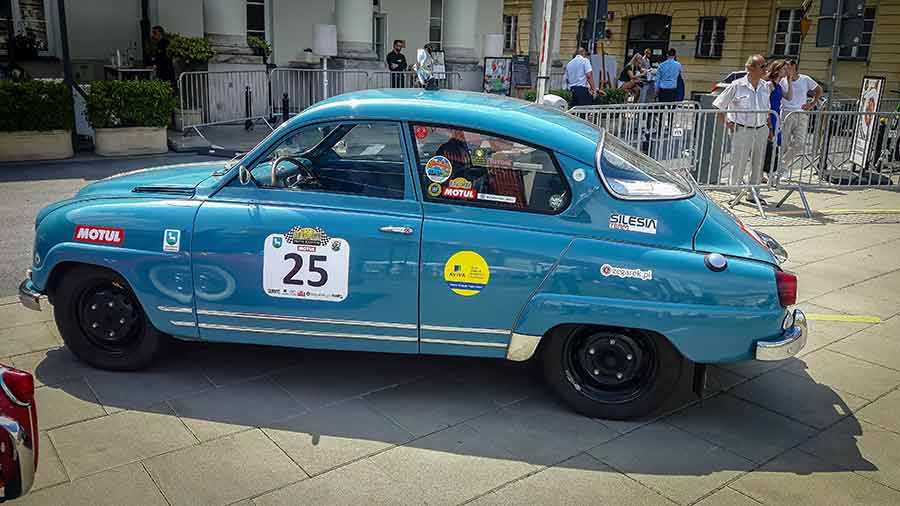 Ludwik Rudnicki, who was present today on the streets of Warsaw, sent us several photos that carry a fraction of the atmosphere from this great car event. Today he've attended Warsaw Varsopolis festival, and found two nice looking Saab oldies.
Also, as Hubert Szymański from Warsaw tells us, there were two classic SAABs presented by members of SAAB GT-Classic club: '61 Saab Granturismo 750 with marnikg of "The Three Crowns Rally" which took place just three weeks ago at Warmia (North East part of Poland), and '62 Saab 96 Sport, a nice replica of the rally car of Erik Carlsson and Torsten Aman in XXV Polish Rally 1965 (scored 3rd overall behind Rauno Aaltonen in Morris Cooper and Sobieslaw Zasada in Steyr Puch 650 TR).
The crew of Granturismo 750 won Concours d'Elegance Varsopolis 2019 in the 50's and the 60's class. The international jury especially appreciated the authenticity of this little sport car that despite the age and high collector value, still continues the rally and racing career, so it's used for the original purpose.