Saab's first 99 with a Swedish-built engine was successful, luxurious and quite sporty. True, it is increasingly difficult to find a affordable Saab 99 Turbo in decent condition. 1972 was fantastic for Saab. Already the year before, specifications and appearance of the nineteen, debut in the fall of 1967. That year electric heated driver's seat and headlamp wiper with flushing was world news.
This year is actually 44 years since the first rumors came to light – Saab has a marvel surprise. The car would be equipped with something called "turbo", a vague concept in the mid-1970s, although Porsche integrated just one on 911 a few years earlier. The US connoisseurs, of course, knew that both Chevrolet and Oldsmobile had "turbo" already in the 1960s.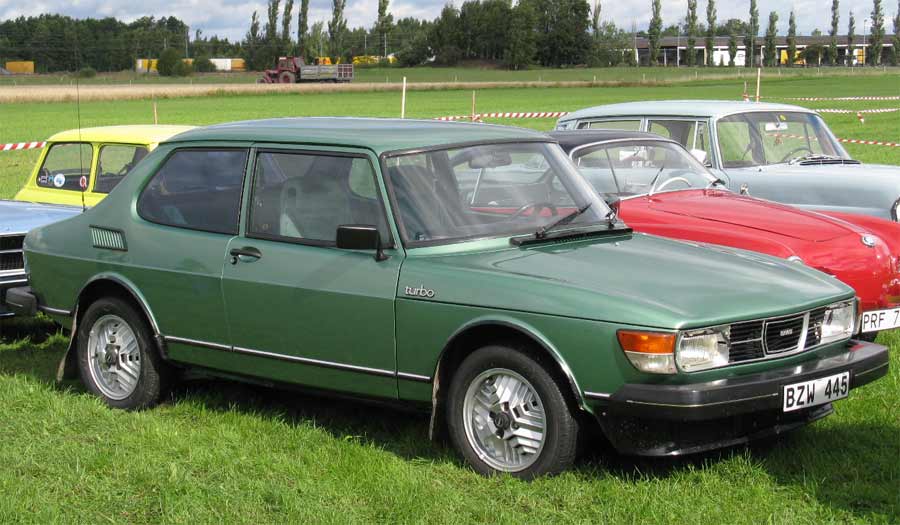 And then the seventies came. In the TV advertising in the summer of 1971, a Saab 99 with large black bumpers appeared with nothing noticeable happening. And then came EMS. Copper metal paint, light alloy wheels in football design. Steering wheel and grill with special appearance. The engine is Swedish manufactured, in Södertälje. One hundred and ten horses, injection. Wow. And Saab Sports! In firsthand news reports, motoring journalists characterize the new Saab 99 as "the most sporty so far".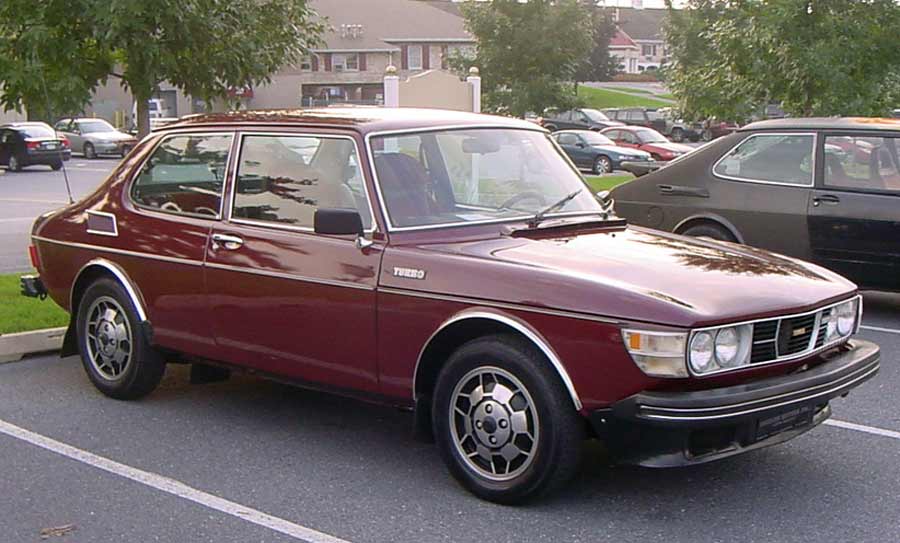 The "sportiest Saab" was the promise, but the first test drive rather emphasized the torque and that the notoriously sluggish steering felt easier than before. But certainly the car was quick, 0-100 km/h took around eleven seconds and the top speed was 175.6 km/h. In the test later in 1972, EMS was compared to Volvo 142 GL, the injection version, and the Ford Consul 3000 GXL. Saab was not the fastest but smoothest and was considered harmonious – but expensive. EMS cost SEK 27,300, a thousand more than Volvo.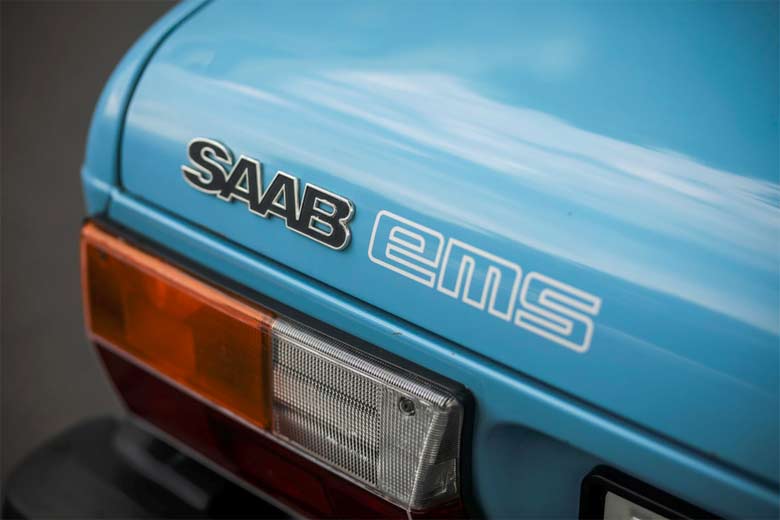 EMS. Three letters that meant nothing to the average car buyer in 1972 had the same imaginative significance for Saab 99 that the GTO got for Pontiac Tempest just ten years earlier. In 1976, the gloss flickered slightly, 99 Turbo stood in front of the door. Then came the Frankfurt Car saloon in 1977, the Saab 99 Turbo debuted and shortly afterwards, in Sweden, for example, it was very difficult to buy this car – it was in high demand.
"Ketchup Effect" became a new word that effectively described the violent nature of Saab's acceleration. "Ketchupeffekt" – It's used to describe a situation or event where not much happens for a long time, and then a lot happens at once. That was the acceleration, the high anticipation, and then the huge surprise in the form of light acceleration (for that time).
A three-door Saab 99 Turbo in burgundy metallic or black, with Inca rims and with upright turbo pressure gauge on pedestals on the instrument panel quickly became as well known as Björn Borg, at least, not to mention which ambassadors for Sweden they both became in combination. The engine magazines overpowered each other in superlatives and soon enough, many manufacturers, not least the Japanese, hooked on the trend of turbo. Everyone stayed on the pressure!
The real status leap was of course taken with the 1979 Saab 900 Turbo, but the 99 Turbo was still in high demand despite small batches of production. The semi-combi (hatchback) body had been replaced by the original two-door body. After thorough development – they ran 100 prototypes for a total of 2.9 million miles – the Saab 99 Turbo was launched with the three-door Combi coupé body in 1978. This was joined the following year by a two-door version that would homologate the model for rallying.
In period, Motorreported: 'Having experienced Turbo motoring first hand, we can see why Saab has so much faith in the machine: it's exceptional'. On another occasion, it said: 'Between 40 and 100mph, the Saab accelerates faster than just about any four-seater saloon in the world. And that means overtaking and cross-country ability of the sort hitherto the preserve of expensive exotica.' Autocar, meanwhile, candidly admitted: 'Occasionally a car comes along which shocks [our] seen-it-all, driven- them-all staff… Such a car is Saab's Turbo.'
Specs: Saab 99 EMS Combi Coupe 1978
New car price: SEK 52,800.
Engine: Straight four-cylinder engine with an overhead chain-driven camshaft, two valves per cylinder. Fuel injection. Water cooling. Volume 1985 cm3. Max power 118 hp DIN at 5,500 rpm. Max torque 167 Nm at 3,700 rpm.
Power transmission: Long-mounted engine front, front wheel drive. Four-speed manual box. Floor lever.
Dimensions: L 455 / W 169 / H 144 cm.
Suspension / Wheels: a stiffer suspension. Front triangle links, rear rigid shaft. Bilstein shock absorbers.
Wheels: Aluminum wheels
Brakes: Front and rear discs.
Speed resources: Top speed 170 km / h. Acc. 0 – 100 km / h 11 s.
Consumption: 0.95 l / mile.