This super customised Saab 96 is one of a kind and is another fully completed project carried out by Neo Brothers Ltd to epitomise the Saab brand. The design and build of this unique car ran into many thousands of hours but the result is a car that will definitely turn heads.
The donor car used was a 2003 Saab 9-3 convertible however the engine and transmission were taken from a 1999 9-3 2.0 turbo with 53k miles. The floorpan and suspension system were used from the donor car and the shell of the 96 was used to form the rest of the body. The result is a vehicle that appears to be a classic however it runs on modern systems therefore benefiting from a better drive, handling and performance.
There were other modifications made along the way such as the 'roof chop'. To achieve this, the 'b' pillars were shortened to lower the overall roof-line. The shape of the rear of the car has also been modified to give the appearance of a 'fastback' style. The paint work was professionally carried out by a body shop and the interior panels including the dashboard and door cards have been re-trimmed in leather. As the general purpose of this project was to celebrate the Saab brand over the years, we wanted to keep all components as original looking as possible.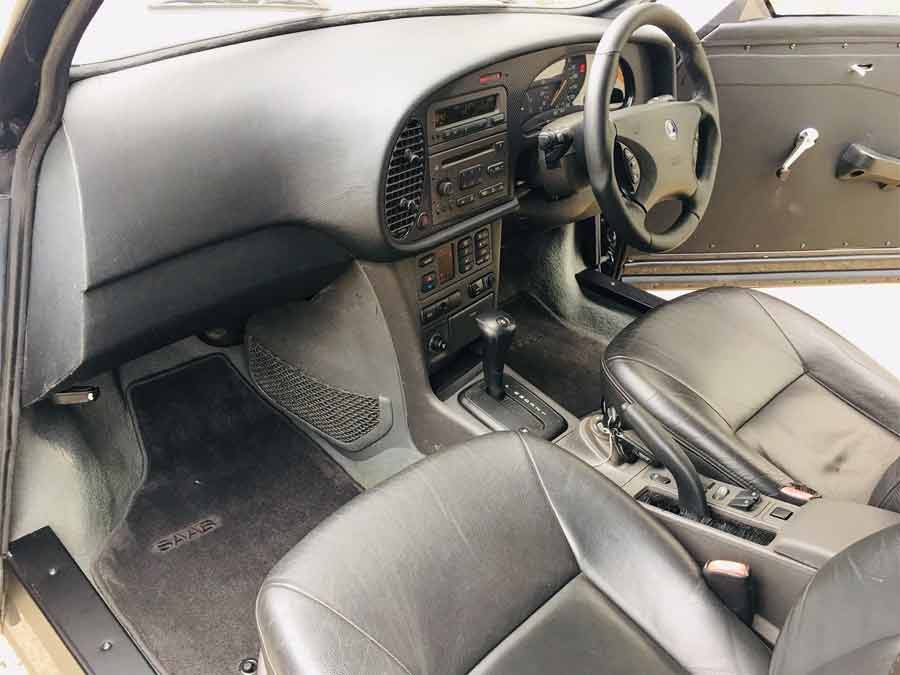 To achieve this, some of the components from the donor car required modification. The height of the rear seats for example were shortened in order to fit into the smaller / shorter 96 shell.
The vehicle also benefits from Bilstein shock absorbers, Powerflex poly bushes all round, MapTun lowering springs and new suspension parts including mounts and bearings. All components inside the engine bay have been professionally restored.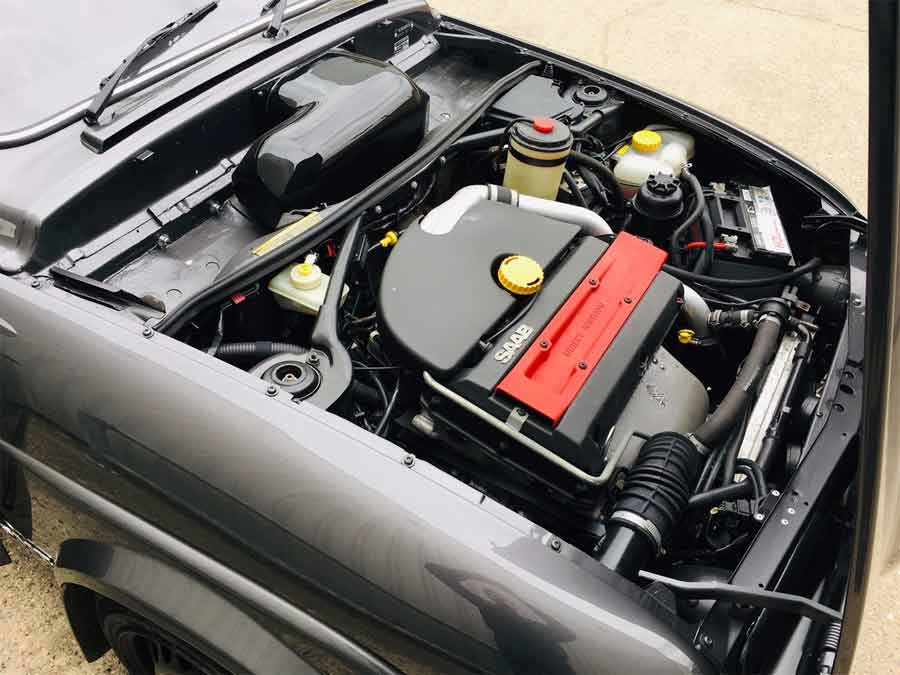 After the build, the car was used as a promotional tool at many trade events / exhibitions however due to the change in the direction of the company, we have decided that it would be better off in the hands of a true Saab collector / enthusiast.
This special car developed by Neo brothers is located in Hertfordshire region (UK), and is currently on sale, and for more information about the vehicle, contact the seller via phone 01992 719280 or email [email protected].