1971 Saab 96 V4 in TyroleneGreen with Tan Interior.
The Saab 96 debuted in 1960 as the replacement for the 93. Like its predecessor, the 96 looked like a wind-blown jelly bean but that was part of its charm. The 96 was similar to the 93 but with added interior space, a larger trunk and improved visibility.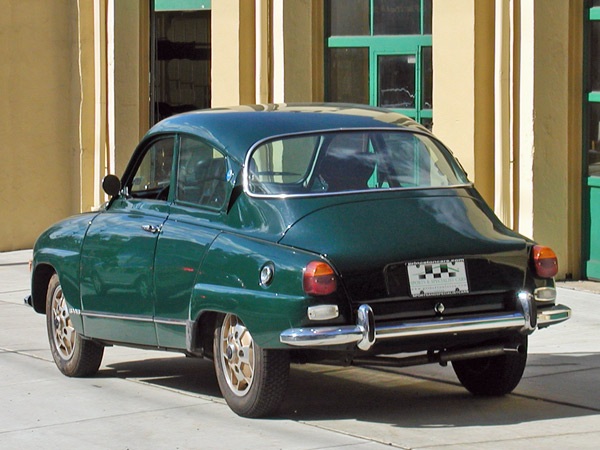 When it launched, power came from a longitudinally mounted three-cylinder, 2-stroke engine with just 38 horsepower. Within a couple of years power was increased to 57 hp. In 1967 the Ford-produced 4-stoke 96 V4 engine appeared giving the car the power it needed. This 1971 model has the 1.7-liter, 65hp 4-stroke engine that powered 96s in the USA from 1970 onward.
The 96 took part in rally racing events throughout the world. The car also secured some major victories at the RAC Rallies as well as the Monte Carlo Rallies in the early '60s. In 2011 a 1966 96 set a land speed record in its categoryat the Bonneville Salt Flats, topping off at 110.113 mph.
This particular car has travelled just 70,821 miles. It is in a very attractive color combination of Tyrolene Green with tan interior. It features twin Cibie IODE 40 yellow auxiliary lights up front. "Soccer Ball" wheels dress up each corner. Inside, you will find the Rally Tachometer and Rally steering wheel. Only some wear in the driver's side foot well gives any impression that this is a 43 year old car. The seats, door panels and headliner are in excellent condition.
This car was restored by a Hudson Valley Saab specialist. It is a wonderful weekend driver.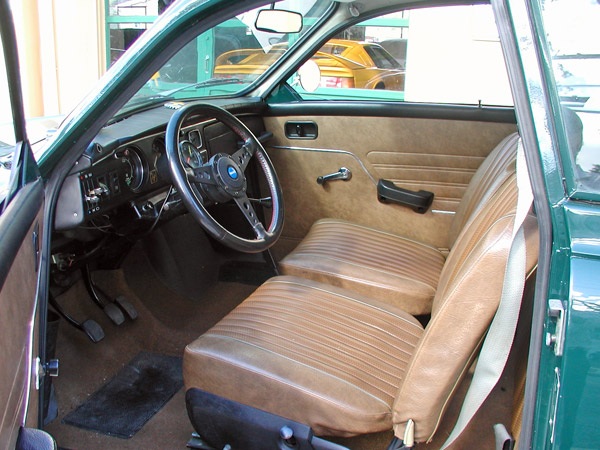 Over a 20 year production life span, 547,000 Saab 96s were built making it a very successful model for the Swedish aero/auto maker. The car captured a unique position as an iconoclastic, sporty coupe with a quirkytear-drop design. Great gas mileage (in the area of 30mpg) and a reputation for excellent snow traction helped. It would be hard to find a more interesting and unconventional car at this price point. Please call to schedule a test drive: 609-466-5305.
Warranty: As Is.
VIN#: 96601602
Odometer: 70,821 miles
Price: $12,000 plus tax, title, registration and $197 Doc Fee
Sports & Specialist Cars
49 E. Broad Street
Hopewell, NJ 08525