On Wednesday, March 14, in presence of the Swedish Prime Minister Stefan Löfven, an important agreement was signed by NEVS and Chinese Investment firm GSR Capital, whereby GSR will invest 500 MUSD (about 4 BSEK) in NEVS.
At the same time, GSR unveiled plans to start production of EV batteries on NEVS premises in Trollhättan.
NEVS and GSR have been in discussions on cooperation for a long time. On Wednesday, these common plans were confirmed by a formal signing at a ceremony at NEVS in Trollhättan.
GSR Capital has recently invested money in NEVS. Now GSR confirm the interest by investing heavily in NEVS. According to the contract signed on Wednesday, GSR will invest 500 MUSD.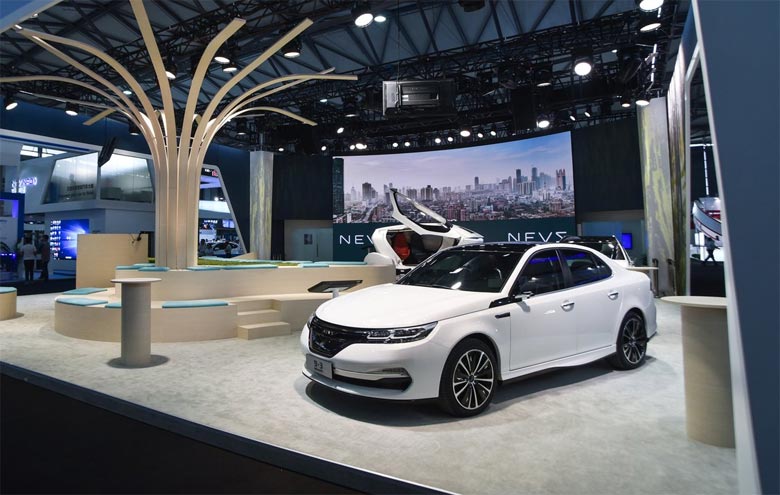 The investments will be made as a convertible loan that might be converted to shares in NEVS AB.
"This means a lot for our company. We have been looking for a long term partner and GSR Capital is a very good match, in many ways", says Stefan Tilk, President and CEO at NEVS.

"GSR will not only give us a financial injection, the company is also very much involved in Electric Vehicles and the business around EVs, which makes this match even better", he adds.
One example is the announcement made at the same press conference: GSR Capital has plans to establish production of batteries for electric vehicles in Trollhättan.
The EV batteries produced in Trollhättan will be aimed for NEVS vehicles but also for other actors in Sweden.
"NEVS fulfills all the requirements; perfect location, good supply of electrical power, close to the river, roads and trains, and we are situated in the industrial heart of Sweden, with NEVS, Volvo and many other companies in the automotive industry. Within NEVS premises there is also access to land to build the factory", Stefan Tilk states.
In October 2017, NEVS signed an agreement on cooperation with DiDi Chuxing, China´s ride hailing giant. Already in December 2012, GSR decided to invest in DiDi Chuxing whereby GSR became DiDi's first institutional investor.
"Our relations with DiDi Chuxing have been important in the discussions with GSR and in finalizing this deal", says Kai Johan Jiang, main owner of NEVS.
GSR Capital focuses on electric vehicles, clean energy, modern agriculture, biotechnology, wireless solutions areas and internet finance.
"With GSR´s investments, NEVS will be able to take further important steps towards the green goal with sustainable mobility solutions of the future", Kai Johan Jiang concludes.