A-Zperformanceis a manufacturer and distributor of high-end SAAB performance, and they do not stop developing new products for Saab tuning. This Hungarian tuning house is just working on developing a new product in the portfolio – SAAB T5/T7 stainless steel tubular manifold with WHITE CERAMIC cover!
They are in the middle of the developments, testing various materials and technologies. Not easy to find the perfect ceramic material, which can keep the original white color over and after 900 Celsius and can keep the perfect surface.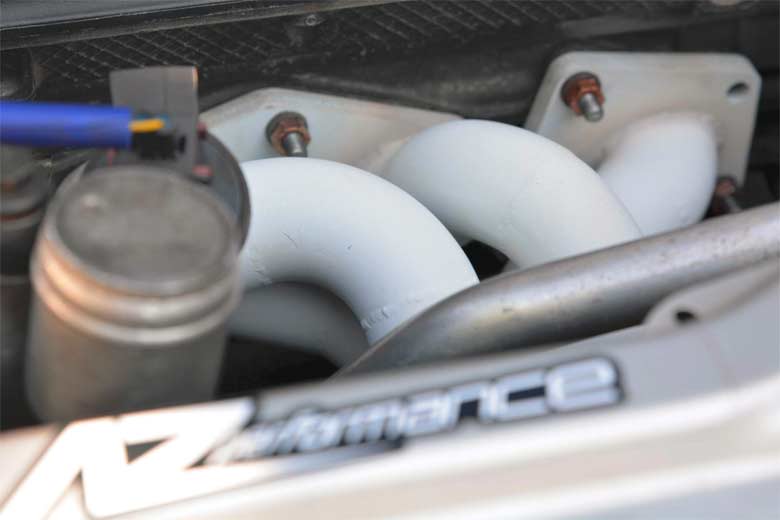 As you see, on thheir photos, for now they did not find it yet, but no worry, they will. In couple weeks they will test the "gold" ceramic cover in line with it, it is so promising, tehy tested it already without any issue.
Also, SAAB manifolds with TITAN BLACK ceramic cover are available in their webstore for a long time, these are so pupular, tested many times.