A-Z Performance, a manufacturer and distributor of high-end SAAB performance parts, has recently introduced the coated tubular exhaust manifold for Saab cars (for T5 and T7 engines).
New coated tubular exhaust manifold Will fit:
Saab 9-3 – 2000-2002 – all Trionic5 and Trionic7 petrol version
Saab 9-5 – 1998-2009 – all Trionic5 and Trionic7 petrol version
The A-Zperformance ceramic coated tubular exhaust manifold built from equal length mandrel bent stainless steel (Stainless steel (KO36, AISI 321, 1.4541)) pipes, Allowing quicker evacuation of exhaust gasses from the cylinders as well as separation of gas flow until reaching the collector, all resulting in a significant improvement in spool-up.
Reduced back pressure also allows higher top-end when fine tuning boost and ignition maps. The end result is a very high degree of driveability even with very large turbochargers.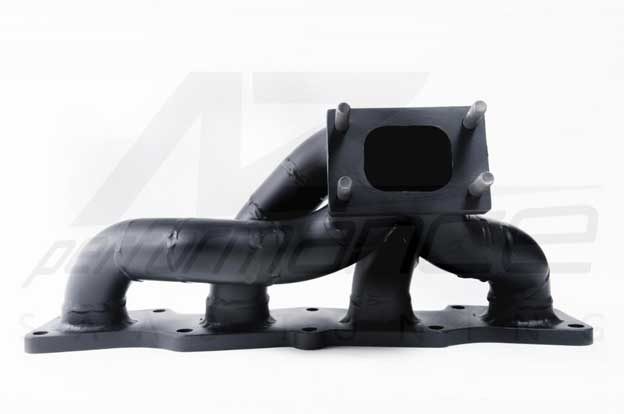 Strongly recommended combining this with a large downpipe to optimize flow all the way through.
Due to the inside and outside ceramic coating the manifold is recommended up to 1200 degree Celsius, holds 30% of the heat.
The price of a new manifold part is 502,88 EUR, and delivery time is 10 days.