Early last week the Saab Original / Orio team visited a Koenigsegg partner factory that produces super cars, for an interesting reason. Then many comments are about. Is there a new Saab going on? They can only say, unfortunately not. They have met a dedicated Saab owner who works at Koenigsegg.
They traveled into the south of Sweden and met Caroline Steinick (you also can follow her on Instagram @carolinesteinick). Caroline was one of the winners at this year's Saab festival in Trollhättan. She won the Best In Class for Custom Saab.
-3
Saab Original team took the opportunity to meet her at her fantastic work place at Koenigsegg to hand over her diploma, which was unfortunately wasn't ready the Festival day back in June.
Caroline has gained her great interest for Saab from her father, who has had Saab in his heart for almost 40 years. There are many ways to realize her dream, and Caroline is well on her way to realizing her dream of personalizing Saabs.
Caroline at a mere 22 years of age is on her 4th Saab… and she tells that she actually is not done yet with her red NG 9-3. What strikes many is that there are prejudices among people who see the car. Many do not want to think that it is Caroline, who built and modified the car.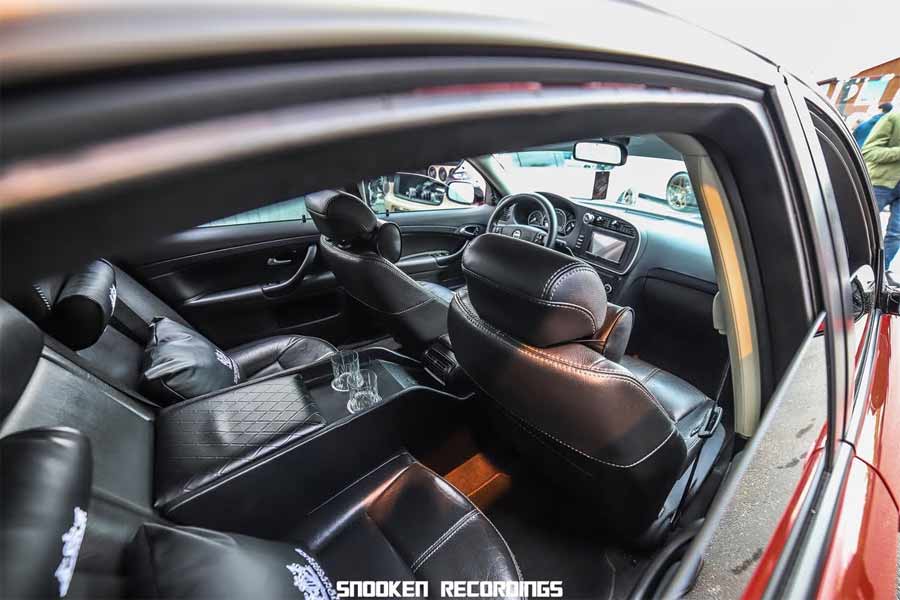 Then one from Orio team ask the question. Why wouldn't a girl of 22 years who wants to realize her dream be able to do this? They from Saab Original just say, Go Caroline! We need more young lady's like you, who can show that a Saab can be made into their dream car.
We think we give Caroline a thumbs up for her automotive commitment, and her great interest in our Saab cars.