Peter Boychev, moderator in the team of Saab Forum Bulgaria, sent us a report (photos and video) from the Saab meeting that was held in early May.
It was held on 29-30.04 / 01.05.2017 in a very beautiful and historical place, peak Buzludzha  where there is an abandoned monument from the communist era in Bulgaria. The monument is also known as the UFO (star ship) – on this occasion, Saab fans created it special T-shirts.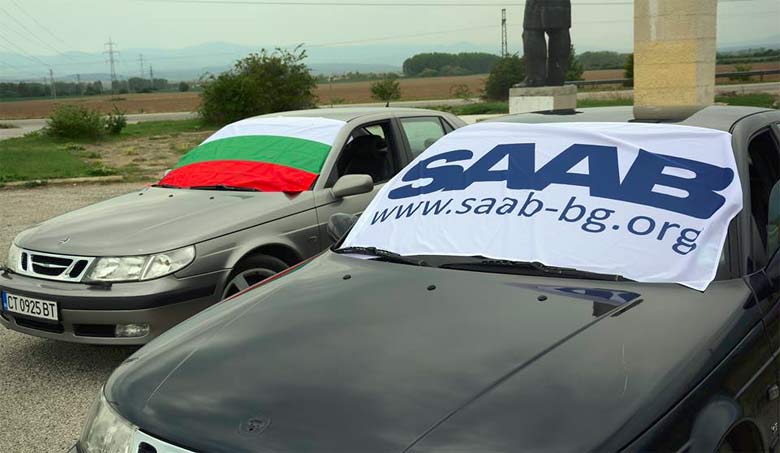 This is a short video and some photos from the meeting, over 30 Saab cars were shot. The most interesting Saab cars were Saab 9-3 v6 2.8 Aero made for US market And Saab 900 Red Arrow.
Saab Fans could then enjoy the beautiful view and pure breeze. Of course, every night they made a barbecue and party.