Daniel Routley from DRtuned Racing team (Langley, British Columbia – Canada), sent us new information about their internal project of a racing car based on Saab 9-5. Some time ago, we published a post about this Saab racing project, some photos and a video of their 9-5 Time Attack car.
Daniel thought it would be nice to share share some recent photos of it with our Saab enthusiasts and blog readers.
Herbert's Autobody created a custom painted livery for us, inspired by Swedish national colours, as well as the colours of their sponsor NordicSpeed.
During the 2017 season team suffered an engine failure, and were forced to complete an engine build between events. Thanks to Maptun Performance for supplying them with Wossner Forged pistons, and upgraded valve springs, and eEuroparts.com for provided them with an assortment of consumables and replacement parts for the build. With their support, and a variety of other parts from NordicSpeed DRtuned racing team were back up and running in only 3 short weeks.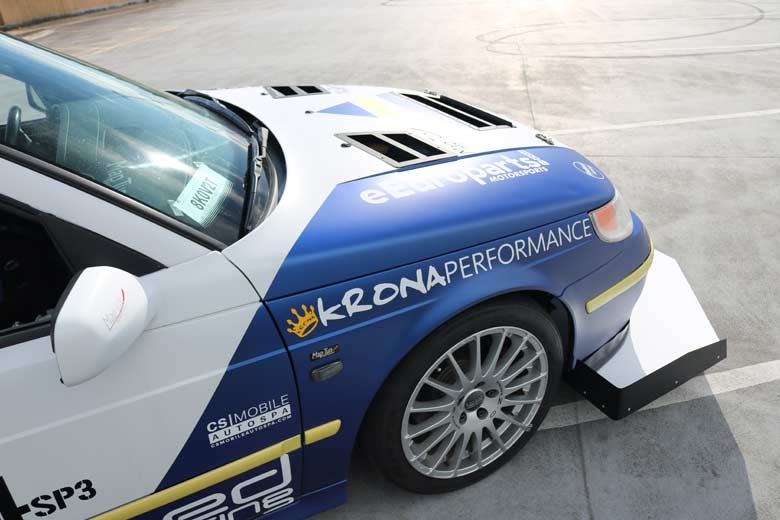 Early 2018 they launched into the second stage of the car's development, with Phase 1 Aero. They were invited by their racing association to have their Saab inside the Vancouver International Auto Show, which gave team a short 2 week deadline to have their brand new Aero package not only functioning, but also aesthetically pleasing. Daniel think they accomplished both fairly well, but the splitter needs some further reinforcement to bolster the functionality side.
This coming 2019 season their focus will be to improve the braking capacity of the car. Team received a care package from EBC Brakes with new rotors, YellowStuff pads for the rear, and BlueStuff racing pads for the front. Combined with new brake cooling ducts, they're hoping their fluid heat problem is solved.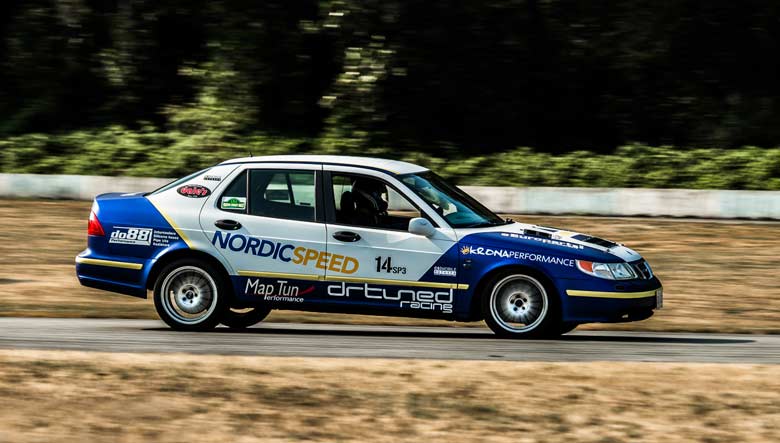 If not, they'll be seeking out larger front calipers to permanently solve the issue.
We wish them luck and success in the competitions this season, and certainly we will follow their racing success on our Saab blog.