A lady in swedish city of Kalmar won one of the grand prizes in the "Million Lottery" (Swedish Lotto Game) in 1996 – a brand new Saab 9000 CSE. But she had another car so it was mostly standing. Upon her husband's death in 2010, the car has been garaged until August 2020. Twenty-four years later, it's time for the First service (Service at 20,000km?!). Now the car has been sold at auction – for almost twice as much as you thought! This Saab is in a new condition with only 19,570 km on the clock from new.
What to do when you win a car in the lottery?
The Swedish car auction website Bilweb Auctions previously prepared only a few but larger online auctions, and now they have changed their strategy and are holding their collector car auctions more often. The second auction in September featured about 60 vehicles offered, both motorcycles and cars. And this jewel for all Saab car fans was among them.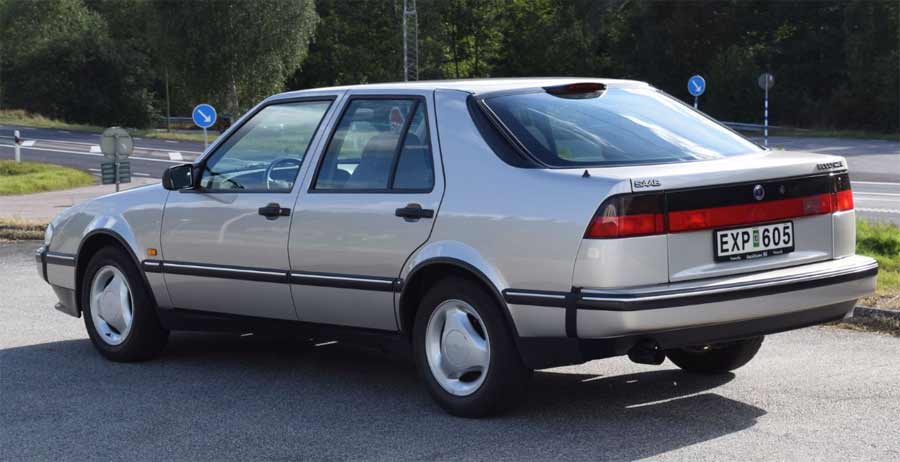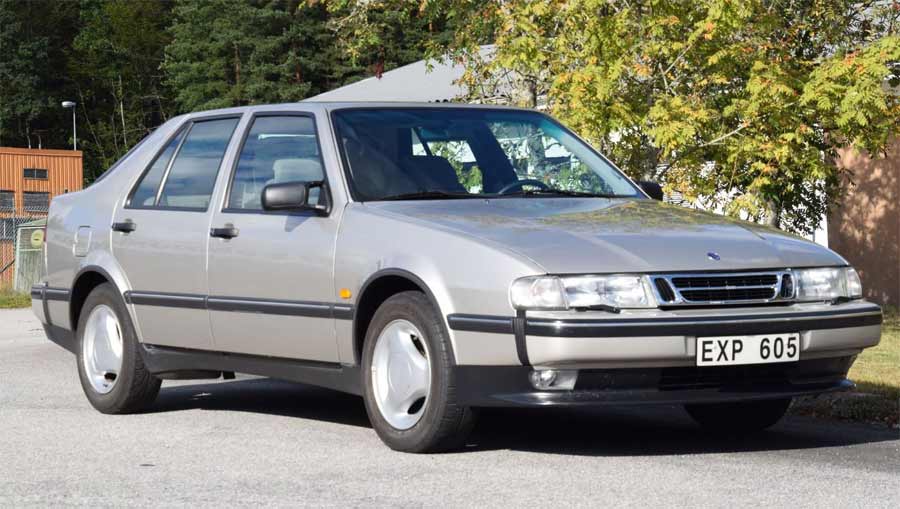 One of the cars that came up early in its reservation price when bidding opened was a virtually unrivaled 1996 Saab 9000 CSE 2.0 Turbo. With its 150-horsepower engine, textile upholstery and manual gearbox, it may not be the funniest version of the Saab 9000, but it does have a turbo.
The exciting thing is that the ceiling does not hang, that the typical rust is not there and that there is a new car stump in the driver's seat.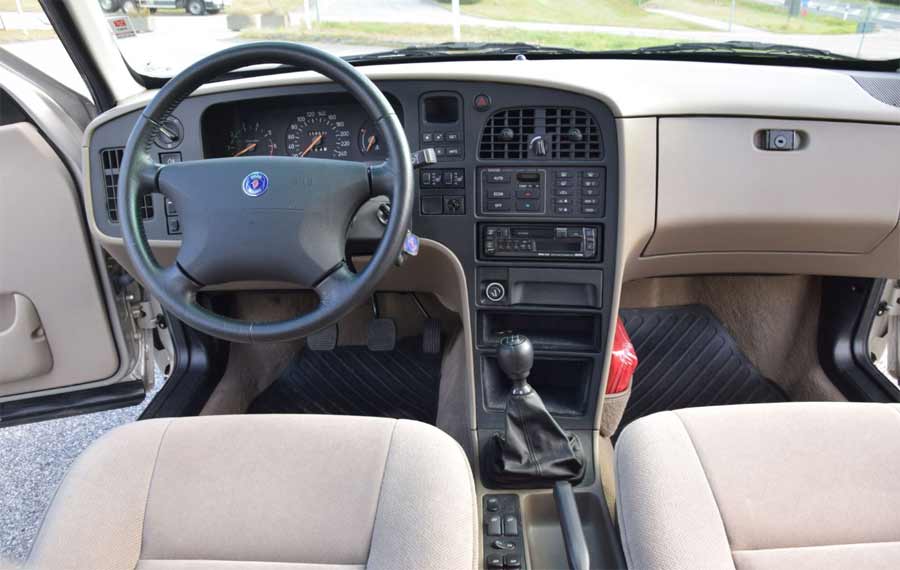 This is a used Saab that has not been used!
According to the auction description, the car is only summer driven and between 2010 and 2020 it has been parked.
The auctioneer's estimated value of SEK 70-80,000 was passed early – would Saab reach its original new car price of SEK 225,300? No, but the final price is SEK 124,000 (US$13,764.98) plus a buyer's commission of 5 percent gives a total price of just over SEK 130,000.
The car was serviced and Inspected/MOT without any remark and now ready to drive home. The whole interior is like new. Nice original paintwork with no visible marks, and This car looks likes it did when it left the showroom back in 1996.
A little fun from the history of the Saab 9000 model – "The Long Run"
Three weeks with the gas bottom set several world records. In the autumn of 1986, Saab broke two world records in speed with a standard car on the motorway in Talladega, USA. They used three Saab 9000 Turbo which were picked directly and randomly from the assembly line by independent inspectors.
The cars were driven in under controlled conditions and then sealed before the trip to Talladega. During the test, which lasted for 20 days, the cars were driven at full throttle with stops only for refueling, service and driver change.
The cars were driven constantly at about 220 KPH [136.7 MPH] , but the pit stops reduced the average speed to between 210 [130.5] and 215 KPH [133.6 MPH] . Each car covered a distance of 5,000 kilometers [3,107 miles] a day.