Autoworld museumin Brussels (Belgium) has grown into much more than a museum over the last 30 years.
Autoworld is a private museum which rents this building from the community. Managed by a great team and a motivated board of directors it is open almost 365 days a year. It is also the theatre of numerous prestigious events not all necessarily linked to the motor car.
30 years ago, fanatics of this Swedish brand founded the Belgian SAAB-club.
In January 2017, this club has published the 100th edition of the Club's magazine .
Three reasons to celebrate the SAAB "in the spotlight" at Autoworld. Around 15 Saab cars such as models Saab 92, 93, 96, 99 and Sonett were exposed and exhibited on the expozones on the first floor of Museum.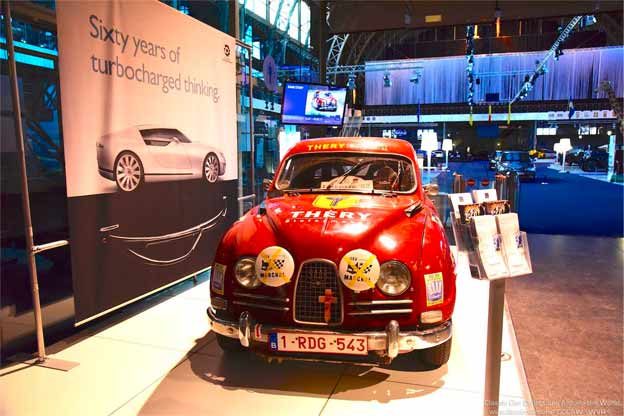 See below photo report page Classic Car Collections Around the World