This is another remarkableSaab from Moscow, it is 1995 Saab 9000 Aero, the car that his owner called 9000 AeroRED. The name AeroRED comes from the red exterior, but also of the thorough renovation of the interior.
To achieve a truly custom, personalized look of Saab, the car owner has hired a interior specialist who made this Saab 9000 unique. And that's not all, in addition to restyling of the car looks, the owner has done a lot in the field of vehicle tuning.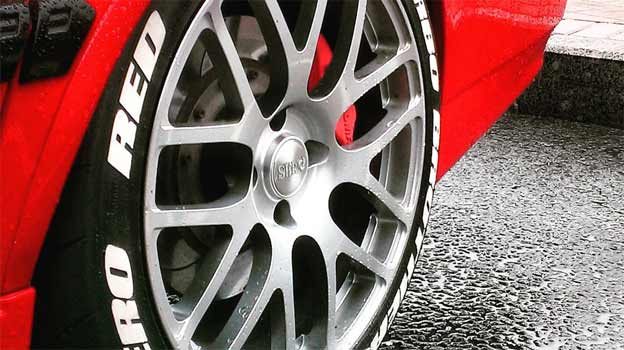 Classic Aaab's 2-liter engine was upgraded to Stage 4 by NORDIC PERFORMANCE & XDA. Under the guidance of the Swedish tuner, the RED car went from 200 metric horses all the way to 340.
Moreover the torque figure has been…"tweaked" as well, from 270 Nm to 420 Nm. Its performance can be seen in comparison with tuned Skoda Octavia:
Sure, an engine software optimization was performed by Nordic, but it was part of the modifying process and kit which included several upgraded parts, such as a Forged pistons, A set of piston rings KOLBENSCHMIDT Mersedes-Benz, The exhaust from the turbine JT Super Flow 3 ", Mitsubishi turbine TD 04-15, Mitsubishi turbine TD 04-19, Petrol pump AEROMOTIVE, Injectors 630ss, Intercooler by Speedparts….