A big fan of the Saab cars Marty Crisp is forced to sell his favorite car, in which he invested a lot of money, time and effort.
Here's his explanation and detailed description of the beautiful Saab 900 Aero car.
It is with huge regret I am having to put my 900 aero up for sale. My business is expanding and I won't be able to spare any more time on her and don't want to lay her up indefinatly. I'm driving her daily until I pick up another car (newer saab)
The good bits, 11 months MOT, engine bay and transmition tunnels have been welded up to a good standard. Replacement turbo fitted, 4 very good tyres. Replacement fuel pump last week. Refurbished clutch peddle assembly. Map tune exhaust (sounds lovely but not intrusive) probably other bits I've forgotten lol! 297k but lots of receipts for work done on engine and runs well with lots of power and very good on fuel.
It will come with a rust free bonnet, a replacement drivers door and a whole front wing inner and outer. All need fitting and spraying.
This is a project car with the bonus of being road legal. Long term it has the following issues…
Drivers front wheel arch and small inner wing section. (Supplied)
Bonnet rusty (good bonnet supplied)
Drivers door poor condition (supplied)
Passenger door could be repaired or replaced.
Area or rust bubbles one outer rear wheel arch.
Front bumper filled and sprayed or replaced.
Inside corner of boot small hole (Just needs patching)
General tidying of paint work.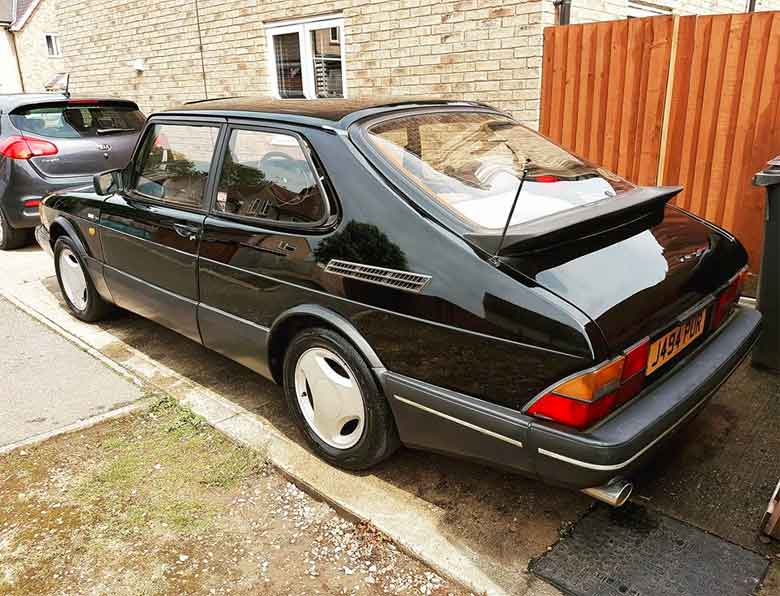 Mechanically
Engine starts runs drives fine can be a bit tappety if not used for a while but settles down quiet after a good drive and when used daily is fine. Had a new chain a few years ago. Oil pump seals were done a couple of years ago. Lot's of history. A lot of bushes replaced a couple of years ago so no knocks or bangs.
The engine mounts need doing, this affects the gears a little.. Can jump out of 1st if I don't rest my hand on the gear stick can feel the engine push it out of gear if that makes sense, no other gears jump out but second can occasionally be hard to select on down shift if the engine moves, reverse works fine no jumping but lock out needs adjusting as sometimes you need to lift to select 5th but can always select 5th ( will look into this of i have time as easy fix).
All these issues are easily rectified by replacing the engine mounts and I drive everyday with no problems just learned how to get around it. Just to reassure all gears are present and usable lol!
Interior.. headlining material removed but biscuit still in place. Sunroof works and no leaks, drivers window works, passenger window sometimes works. Seats and carpets good.
I want to be honest about this car hence all the information and it sounds worse than it is but you will find these issues with most 900 projects. It can be used and do a bit at a time it drives nice and straight.
Pm me with any questions if you have a genuine interest as I don't want a huge thread.
Open to sensible offers baring in mind the value of the parts coming with the car and I won't be braking. Thanks.