After winter session, Marcus Lekberg a.k.a. Pearlfoto he sent me a new series of great Saab photos.
It can be said that this is "summer mode" for his Hirsched Saab 9-3 2.0t Biopower, with New mighty rims Japan Racing Wheels JR-21 20″, then new Aero front and all Windows tinted.
Thanks Markus in his photographs, and we look forward to his new Saab album.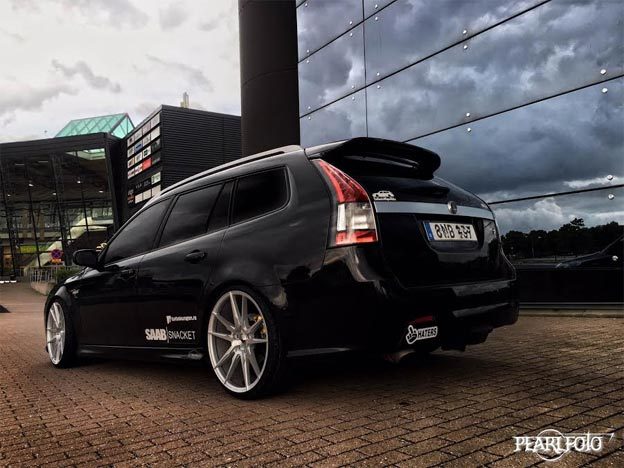 Its saab 9-3 2.0t BioPower -10 modell with Hirsch rear wing, Hirsch splitters in The front, Speedparts part in The middle of the front the silver one, Hirsch grill will be mounted soon. All the Windows around is faded with 5%, Own design on the exhaust with a diesel japs exhaust, then 19″ dotz road står and Coilovers from Stemeck in Uddevalla…