Saab is a brand with an incredible loyal following, something that's quite impressive considering its high entrance fee. However, a popular way to get into a SAAB, but spend significantly less money, is the used car market.
Buying a SAAB second hand brings a lot of benefits. So let's take a look at the great 1993 Saab 9000 Aero, for very little money – $2,000.
Here's what the seller says to this beautiful red Saab – "Really hate to list this already but a Miata popped up locally that I'd absolutely kick myself if I don't try to buy. '93 9K Aero, 226k miles, fully rebuilt motor by Pearce Racing in Santa Cruz about 31k miles ago.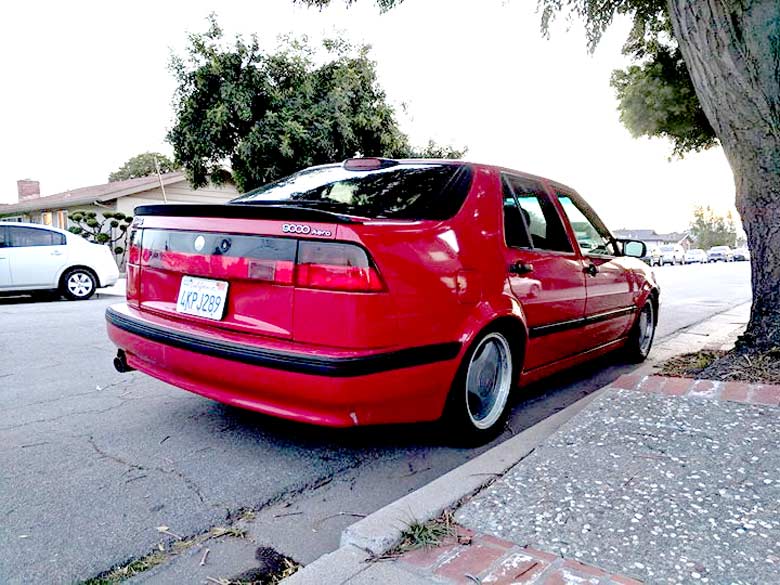 Clean title, Red/Black, great interior, bad clearcoat on the hood and roof and a rust spot above the driver's rear window. Tires are brand new, 90% life, car is on Bilstein B6's and Eibach springs. Car has never been tuned or modified under the hood, exhaust has never been touched, this car has been mechanically maintained to a very high standard.
I bought it a few months back from the original owner and it really is one of my favorite cars I've ever owned but my love for Miata's cannot be stolen unfortunately. I'm asking $2000 obo, let me know if you have any questions or if you're interested, the car is in the Monterey Bay area of CA, thanks!"