for all you classic Saab fans, a gorgeous example of a 1960 Saab 93F is up for auction at Bring-a-trail website. These cars are so simple they still work really well with just simple repairs needed, except for rust repair, of course.
For now, the auction bids reached the figure of $5,700 and auction ends in 4 days. That's quite a lot of money for a 1960 Saab, But this one is well maintained and in good shape. It needs paint, dent repair ands a complete interior.
This Saab 93F car was in the longterm possession of a Saab enthusiast in Arkansas, who sold it to a Florida dealer. It was purchased from them by the current owner about six years ago and is powered by a later-model 841cc two-stroke three-cylinder paired to a 3-speed manual gearbox. The blue (B2) lacquered finish is believed to be largely original, though evidence of a refinished front fender and some spot work are present.
The interior was reupholstered or replaced at an unknown point in the past.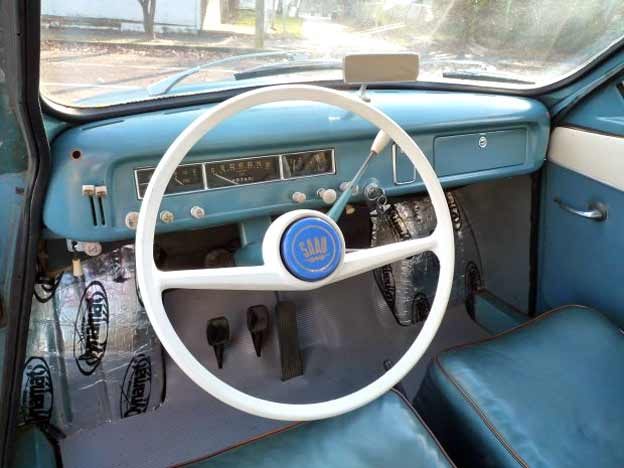 In any case, Great looking Saab – If you're a fan of these old classic Saab cars, hurry up with your offer :)