So, for those amongst you that are F1 fans like myself you will know that it's 26 years since the death of Ayrton Senna at Imola. However, one of his most inspired performances came in Brazil (his home country) when he finally won in front of his home support.
At the finish it transpired that his car had suffered major gearbox issues meaning he finished without 3rd, 5th and 6th gears and due to wrestling the car around the circuit nearly stalling it several times in the slow corners he couldn't make it back to the pits suffering with cramps and exhaustion he was picked up by the medical team and traveled back in style – Saab 9000 CD!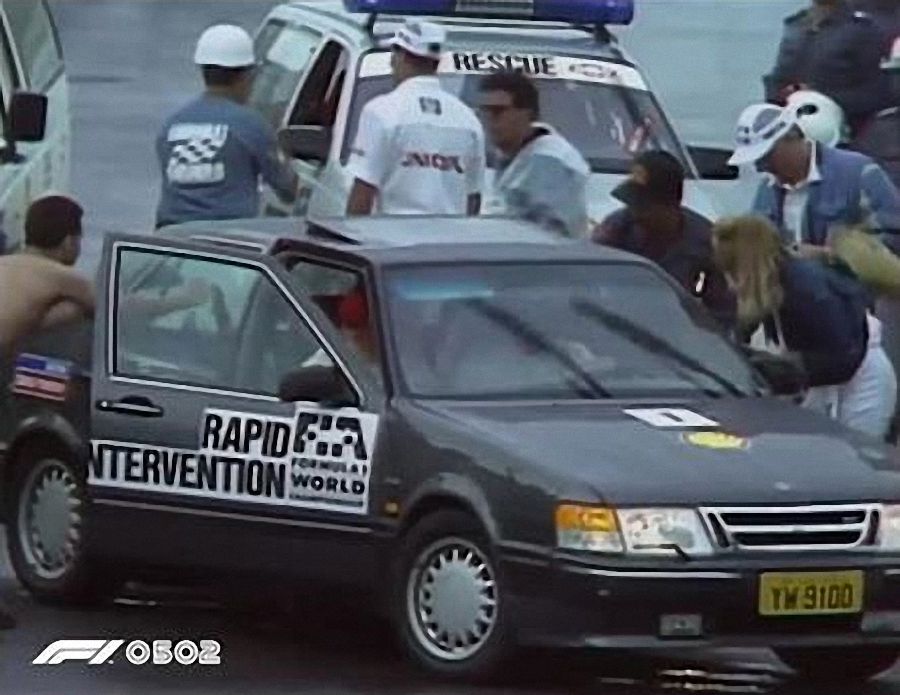 Ayrton Senna was transported to the podium on a SAAB 9000 CD after is first win in Interlagos in 1991:
Senna died aged 34 after succumbing to fatal injuries sustained during his race at the San Marino Grand Prix, on 1 May 1994.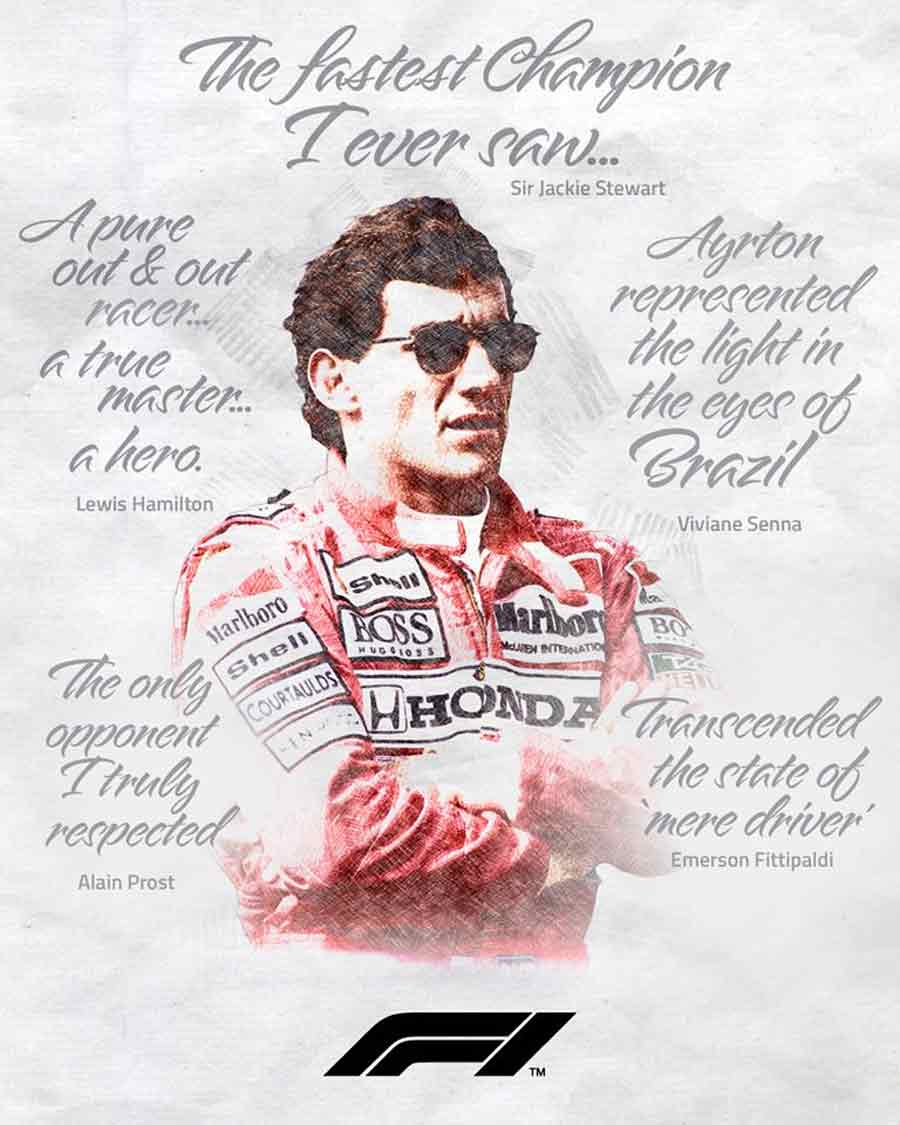 SAAB 9000 CD
At the Birmingham Motor Show in September 1988, Saab premiered the four-door sedan body style with a slightly more aerodynamic nose. Known as the "CD", this was originally available only with the turbocharged engine.
In late 1989, the CD range in most of the world was expanded downward with the naturally aspirated 2.0-litre inline-four. This change did not happen until late in the 1990 model year for the US market, when Saab introduced the 150 hp (112 kW) 2.3-litre B234 normally aspirated engine.
The limited edition 9000 "CD Griffin" was available in 1991 for the 1992 model year in the United States and was highly appointed with luxury features including all available electric options, special eucalyptus green paint, a separate rear-seat air conditioning system, walnut trim and rear window blinds.
When Saab released the redesigned liftback model, designated CS in 1991, it debuted a slimmer front-end design characterised by a much smaller (thinner) grille and headlamps. As part of a 1994 facelift, Saab grafted this slimmer frontal styling to the CD as well. At the same time, the tail-lamps were refreshed, with extensions to either side of the license plate alcove and white turn signal lenses replacing the previous model's amber rear turn signals.