The Saabers of Adelaide (Australia) had a cruise yesterday morning and it was enjoyed by all. Started at Saab, Mawson Lakes, picked up others along the way and finished at North Haven.
Saab enthusiasts in Australia are gathered around a few Saab clubs, while the SCCA (Saab Car Club Of Australia) one big club. SCCA As Australia's official car club for Saab Automobiles they have branches in every state of this great country.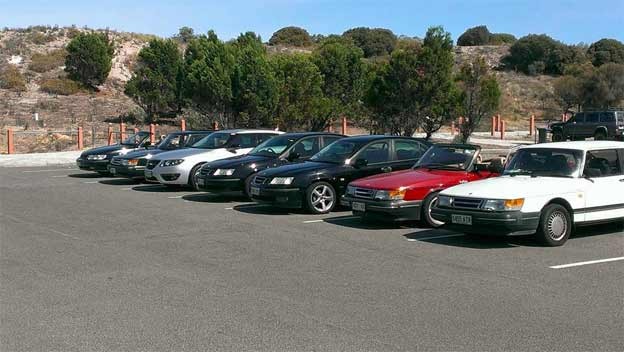 SCCA regularly organizes meetings, social activities and motor sporting events for club members and invitees, and  promote and foster fellowship among Saab motor car owners. There's still many many people in Australia that just keep to themselves and are pretty quiet about what they know.
Full report from this meeting can follow the FB page