Supercars still fit "Lambo" (Scissor) and Gullwing doors but on the roads and parking lots sometimes we can see aftermarket upgrades of ordinary cars, including Saab cars. If you weren't aware, the proper name for doors that slightly pop out, then raise up, is not "Lambo doors". They're called scissor doors. Yes, Lamborghinis do have this style of entrance, but they weren't the originators.
It is clear, for supercars – these doors have a function, in all other "ordinary cars" – generally have no function, except that "embellish" the car. Opinions are divided, you like this kind of upgrade, or do not like. Saab company had its own Lambo solution – The entire top section of the car opens in this cockpit canopy – Saab Aero-X:
On the Internet, we can see numerous examples of Saab car with lambo doors. There are specialized services that offer upgrade kits, and they offer upgrade kits for almost all models of cars Saab.
Would it look right on your Saab?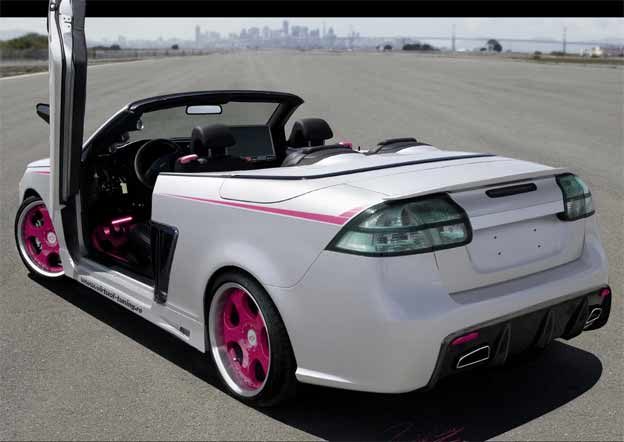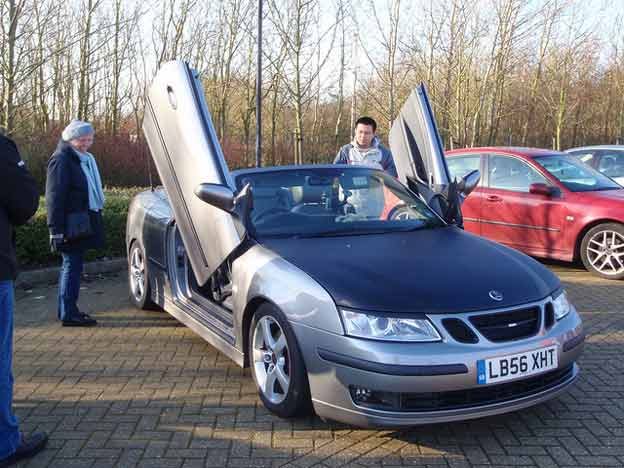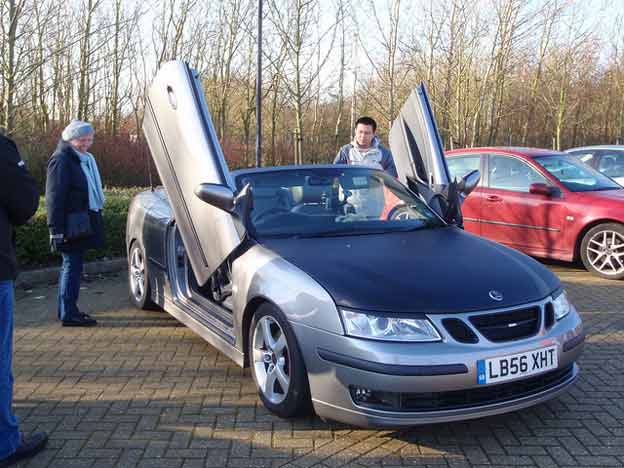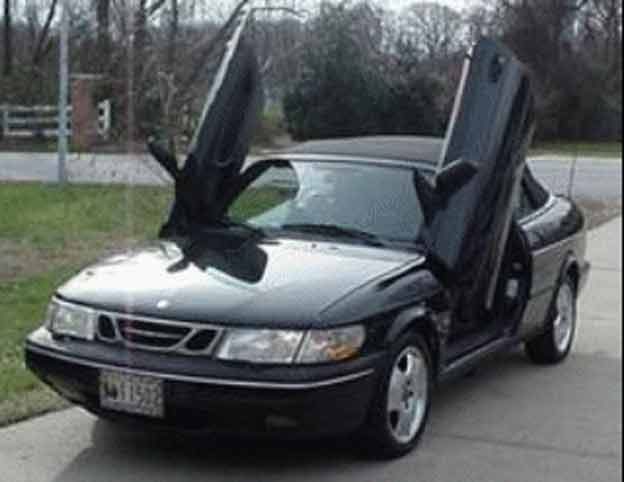 &nbsp