Saab Heritage Car Museum USA is one great institution dedicated to preservation of the Saab Cars for Future Generations to Enjoy and Inspire the Spirit of Saab through Repair Education, Parts Production and Library of Literature…
Their large collection of Saab cars today has been enlarged for another magnificent car – "Saab Sonett I". And interesting – this one can drive. This is 1 of 2 replicas built by Erik Carlsson's cousin who was an engineer.
Erik snuck him and another engineer into the museum at night to see how they were engineered and capture all the measurements and find details to make perfect replicas.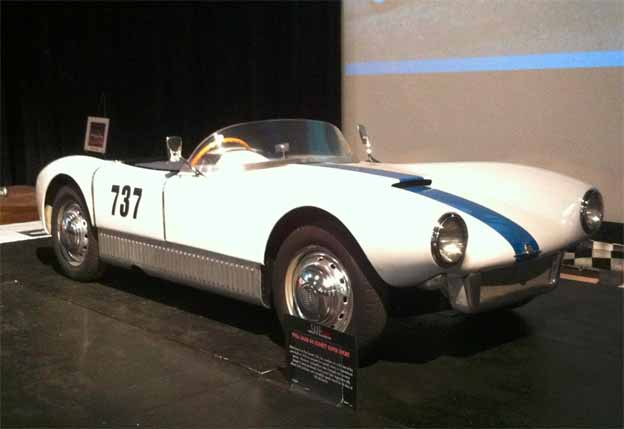 Sonetts – They were almost all for the American market and were not even sold in Sweden – much to the annoyance of Swedish SAAB enthusiasts. The first prototype, now known as the Sonett I, was a two-seat, open-top, lightweight roadster racer which, ten years later, evolved into the commercially distributed Sonett models II, V4, and III.
Only 6 Sonett I vehicles were made between 1955 and early 1957, all RHD. The original prototype, known as "#1" and built with a manually crafted glass-reinforced plastic (GRP, or "fiberglass") body, served as the reference model for the other five cars.