We have seen so far many Saab conversion: SAAB powered Opel Vectras, Renault CLIO 2 with Saab engine, then Honda N600 With A Saab B234 engine, Saab engine in BMW M3 (E30), then Saab B234 (700hp) in 1956 Morris Minor, Saab Hot Rod (RatRod) and many others…
But, so far we have not seen the integration of Saab engine in Mazda cars.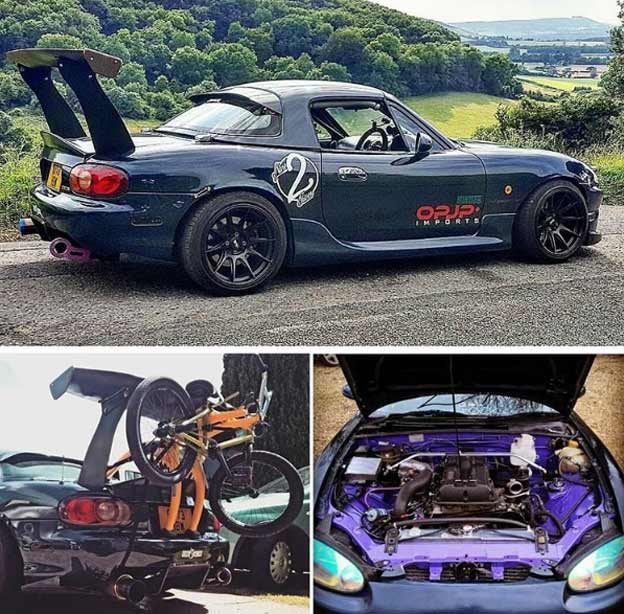 In the iconic Mazda Miata MX-5 has an integrated powerful Saab 2.3L engine, with which the car achieves 300 HP! Its the 2.3 out of a Saab 9000, but its a bit of a "frankenstien" block. engine mounts are fairly easy to make rwd, same as making any engine swap mounts.
Of course, when replacing your transmission, you have two choices: rebuilding thetransmission or installing a completely new transmission. Creator of the project George Poling replaced the transmission and he integrated transmission from Opel Omega 3.2. He Decided to go with a Omega R30 gearbox. Its direct bolt on to the engine, and rated to the highest torque of any of the omega boxes.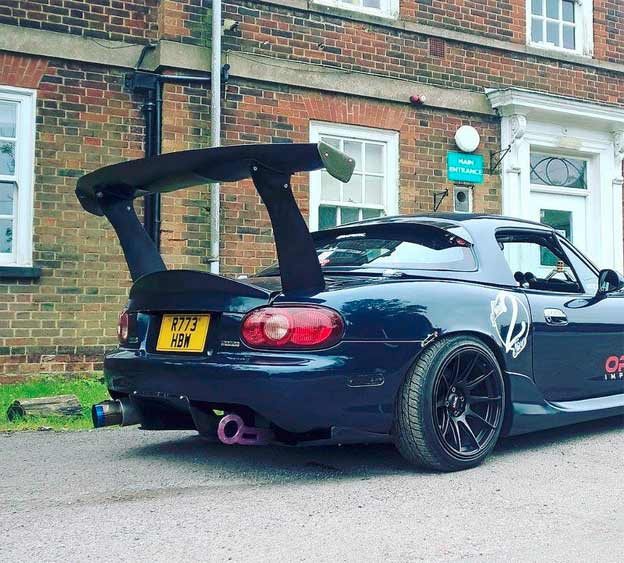 Turbo is a Garret t25 ball bearing, with a internal wastegate. Rebuilt engine, with the normal fancy bits, polished and balanced crank, skimmed head, uprated valves and springs.
He will be lookingfor upwards of 350 whp using some abbott racing cams and a Holset HX35 turbo.
Stay tuned for updates!