Swedish media website BLT has published an interesting Saab story last week about Anders Källquist's lifelong love for Saab.
Remarkably, He has owned nearly 100 Saabs for his 51 years. Everything started with a Saab 93 A, which Källquist's father Bengt bought in 1958. That Saab was an model year 57 which was then inherited by Anders brother Rolf, until 1966 when Anders took over from his brother. Two later, Anders replaced his first car, an Opel Kapitän, with used Saab 96.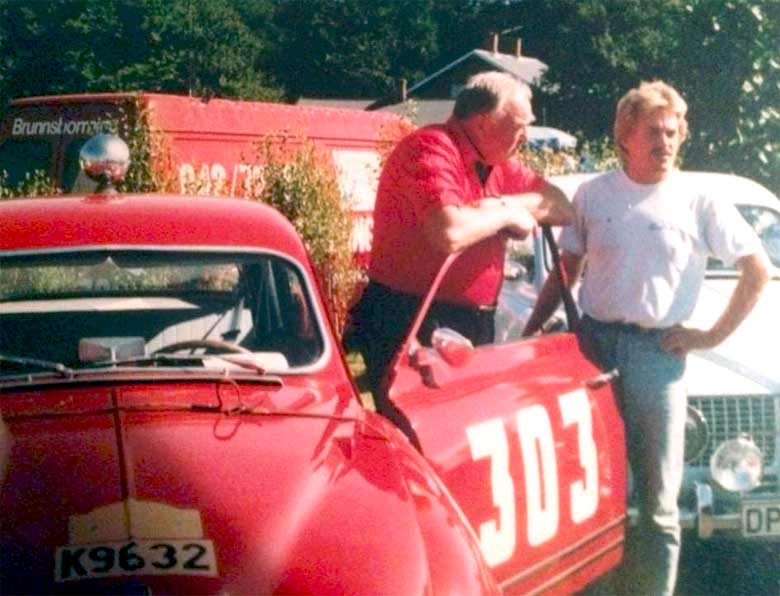 "I got the front of the car and my brother had the back of a similar car on the ground.We pulled both parts in front of our house and welded them together into a whole car, "says Anders Källquist.
And that's not all, he even competed in Saab cars. He himself competed and performed his first competition in 1968, and the last race he ran in 1995.
The now retired Anders Källquist was the professional truck driver and dealing with cars is entirely at the hobby level. A red Saab 93 A from 1957 is in his garage. Anders picked it up in Gothenburg in October 2016 and then the car was just a shell. "There was no interior or anything," he says. He guess he spend an average of at least two hours a day in the garage. The idea was that the car from Gothenburg would be the last major repair object for him, but… There is always one but.
Twice a week a group of Saab enthusiasts gather at Anders garage. When BLT comes to visit, Kenneth Nilsson and Kenth Mattisson are there with their Saabs.
After all, today Andreas is proud owner of seven Saab cars…