Day by day, on roads across the globe, Saab cars do their job of safely transporting passengers and rescuing them from unforeseen situations. Just one such dangerous situation happened yesterday on a local road in the western part of Sweden. At 12.54 on Wednesday, police were alerted near the small town of Älvängen regarding a traffic accident that occurred on E45 Road.
As you can see in the pictures, a Saab 9-3 Sportcombi rammed into the back endof a TMA truck (Truck Mounted Attenuator). The rescue service sent three units to the scene.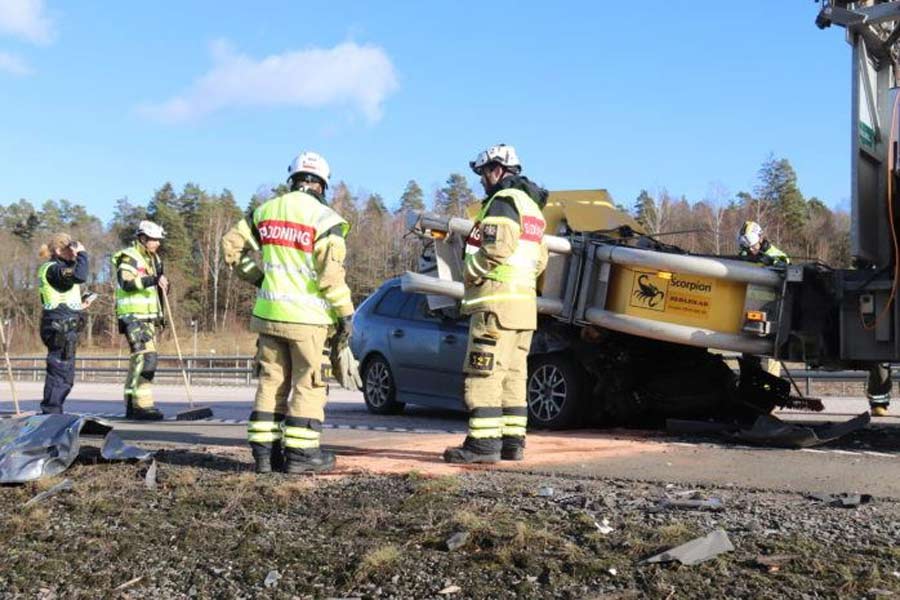 Given how the car looks, it's hard to believe that anybody survived because the car's impact was very strong. But Saab did the job, the strong roof structure and the A-pillars withstood heavy forces, so the driver suffered only minor injuries. The driver of the Saab 9-3 car was taken to hospital with a thumb injury, says police spokesman Thomas Fuxborg. The woman who drove the car should only have a thumb injury.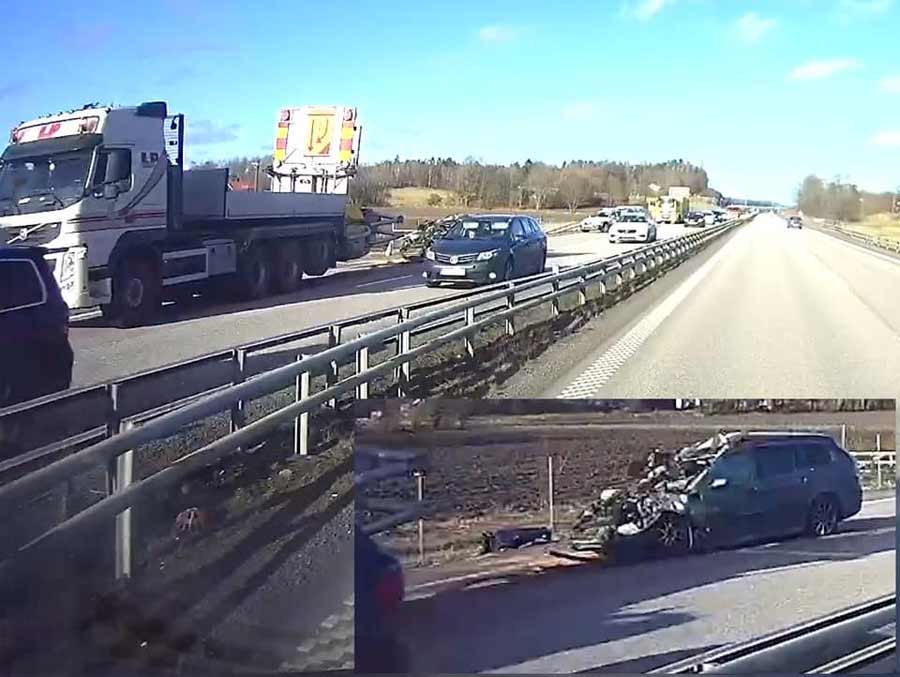 The cause of the crash is not yet known, but it is clearly the driver's utter negligence (read: texting or something else on the phone). Because of all this, be careful while driving, protect yourself and others. However, as we can see, we detect another problem here – the barrier on the truck (Scorpion) is too high because the car can pull under the barrier, which is not good. We can assume that if there was another car (of poor construction) in the accident, surely my roof would be "cut off".